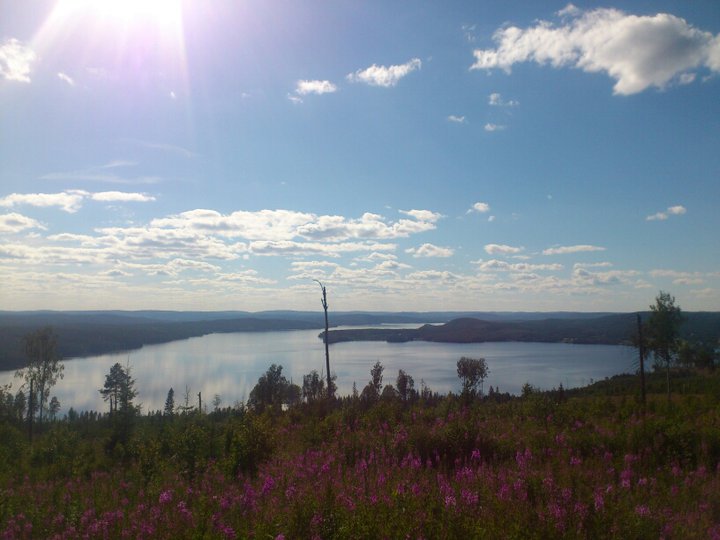 Beautiful view from Nötåsen against Vikebotten
Now it is decided that permission is granted for the construction of wind power Nötåsen in Holm – Medelpad's first wind farm.
It has been a long dispute between Jijnevaerie Sami and Swedish Vindbolaget. Now, however, Mark- and the Environmental Court in Östersund decided that five wind turbines will be built on Nötåsen in Holm. Wind measurements began in July 2010 and conditions have been found to be favorable. Estimated cost of construction is about. 230 million under bygglo.se. We in the HBU F / T wants Swedish Vindbolaget luck with construction and hope that it will our district for the benefit of employment and other aspects.
Read more about wind power project in Nötåsen.
120219: ST.nu – Go-ahead for wind power in Holm
120220: Dagbladet.se – Nötåsen suitable for wind power
Earlier articles about Nötåsen ST.
Swedish Wind Company forums Nötåsen project.
Svenska Vindbolaget – map of all projects in Sweden.
Another area which is relevant for possible construction of a much larger wind farm with the whole 52 windmills is known as Crow cottage north of Vike. Environmental permit was applied for the first quarter 2011. Environment Office at the Municipality of Sundsvall have considered as unsuitable for wind power because Lovik-Storflons natural protective area is near.
Read more about this on Kråktorpets status page at Vindbolaget and in articles on ST.nu.