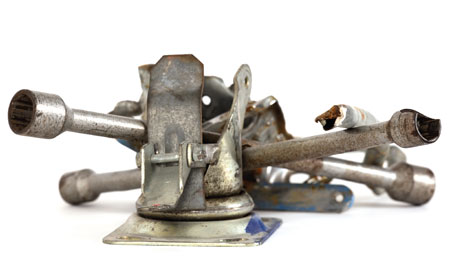 Now it's time to clear the barn, the storeroom and the nooks and crannies of old scrap!
On Saturday (19/5) between 10-14 is the metal collection at Holmvallen. If you have problems driving larger quantities, you can call Owe Elisasson 070-6403284, then we coordinate the transport.
OBS! It should be pure metal scrap (HSK becomes liable for payment for other goods).
Scrap
Plates
Tool
…and other metal objects of steel, aluminium, copper, stainless m.m..

…
No electronic waste, glue or solvent, oil filters or paint cans with paint residues.
.
The collection goes in full to Holm's Sports Club!