THE BUS IS PACKED TONIGHT! For those not pre-booked space on the dance bus tonight, it is now crowded due. Holm residents thick dancing interest. Possibility of extra buses are not. Transport Träpatronen & Tourism sorry some ambiguity when it emerged that it must pre-book in a newspaper ad, but not on the website.
Those who have seats and want to run or wish to car-share and organize your own transport is recommended to register their interest in Holm Group on Facebook for genuine countryside interaction in period spirit! =)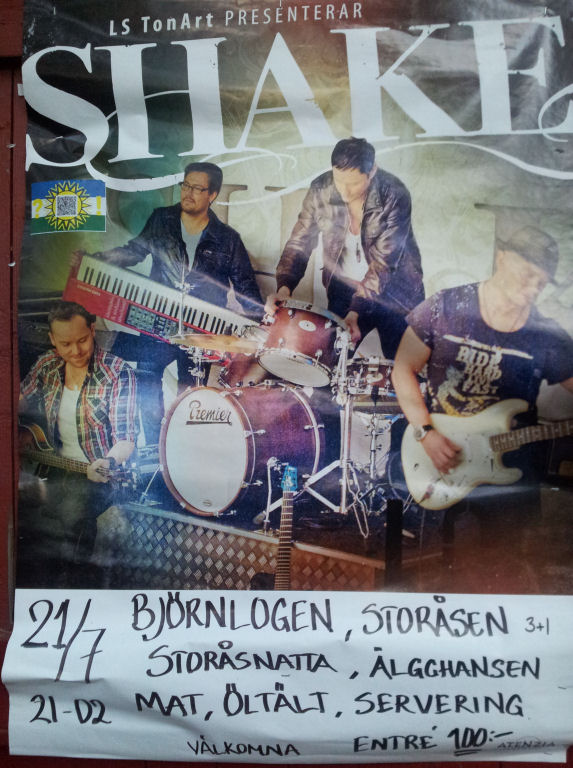 So it's Saturday again, time for the happening of the Holm are leaving house and home to a groovy bus trip to the Grand Ridge summer dance at the end of the road.
Once in the Big Ridge are treated to dance in the Bear Lodge, which also celebrates its 20th anniversary, with the popular band Shake. In addition, put it on beer tents, cafeteria and "älglotteri". Bus departs from Sundsvall via Holm, Sörbygden mM. under the following schedule.
Timetable and prices to / from
Sundsvall / hub HPL B 150:- 19.30
Bergsåker 150:- 19.38
Kovland kiosk 150:- 19.50
Anundgård Church 100:- 20.30
Sandnäsets camping 100:- 20.50
Ljungå 100:- 21.00
Sörbygden 100:- 21.10
Albacken 100:- 21.20
Storåsen 21.35
The bus goes back 10 minutes after closing.
Pre-booking the telephone: 0692-304 00, 070-973 81 20.
If you want to do so to feel that you made a day's work during the day it is fine to come and help to clear, clean, paint and balances of Holm Vallen.
Where are treated to refreshments and evening onwards it will be grilling before departure to Grand Ridge. 09:30 we go, all are welcome during the activity day. Read more holmssk.se.
Bus operates from Sundsvall by Transport Träpatronen & Tourism.
Organizers: The ambitisöa villagers of Grand Ridge, Holm SK and Träpatronen.