On Wednesday, it's time for a new idea-meeting about Holm's Future.
Local: Österströms Estate.
Time / Date: Wednesday 16 januari kl. 19:00.
ALL are welcome to listen and discuss over a steaming cup of coffee!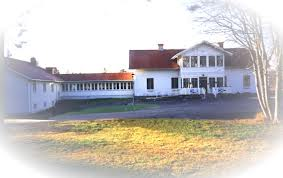 .
For those of you who were not at the previous meeting discussed among others. wind turbines start construction o. built peng, hjärstartaren, livräddar training at Holm Vallen, upcoming Lucia celebrations in the church. Possibility to order groceries from Liden.
All natives and foreigners interested are welcome! We hope it will make that many will and a good cooperation to continue developing in Holm district.
Read more what is discussed later in the parish house 5/12
CLICK HERE TO VIEW.Close.
Someone in association with ICA Kovland was interested ica holm hall.
Goran Loviken wondering if it is possible to borrow AED to Gimåfors events. Yes it is like to be where there are a lot of people. Olle Frisk has plans for a foundation / fund to administer Cardiopulmonary starter and money on this.
16 december, it training with Thomas Åslin about new SMS lifesaver.
The wind turbine was discussed further.
HBU will take a meeting regarding. economic association linked to wind turbines called. built peng.
We will try to invite Bjorn Norling, mittlandia regarding the project leader in Holm.
Calendar available on holmbygden.se / calendar where all the compounds may enter the meeting and activities. You can see the calendar so it does not clash with other associations meetings and activities before putting into.
Important fixed telephony, a security. Municipal responsibility. Security alarm.
Poor image of Holm and Österström with poor communication networks and Internet. People who have comviq among others. have poor coverage up here. Is it possible to get a better communication?
Making the next meeting:
Tommy look up the leaderboard project.
Janne vinroth look upon cooperative ang. built peng.
Gunilla talk with ICA Kovland of interest in ICA holm hall
Lars-Goran call ica slide ang. to order food and get to Holm.
Next Meeting: Wednesday 16:e januari kl:19.00 on Österström.