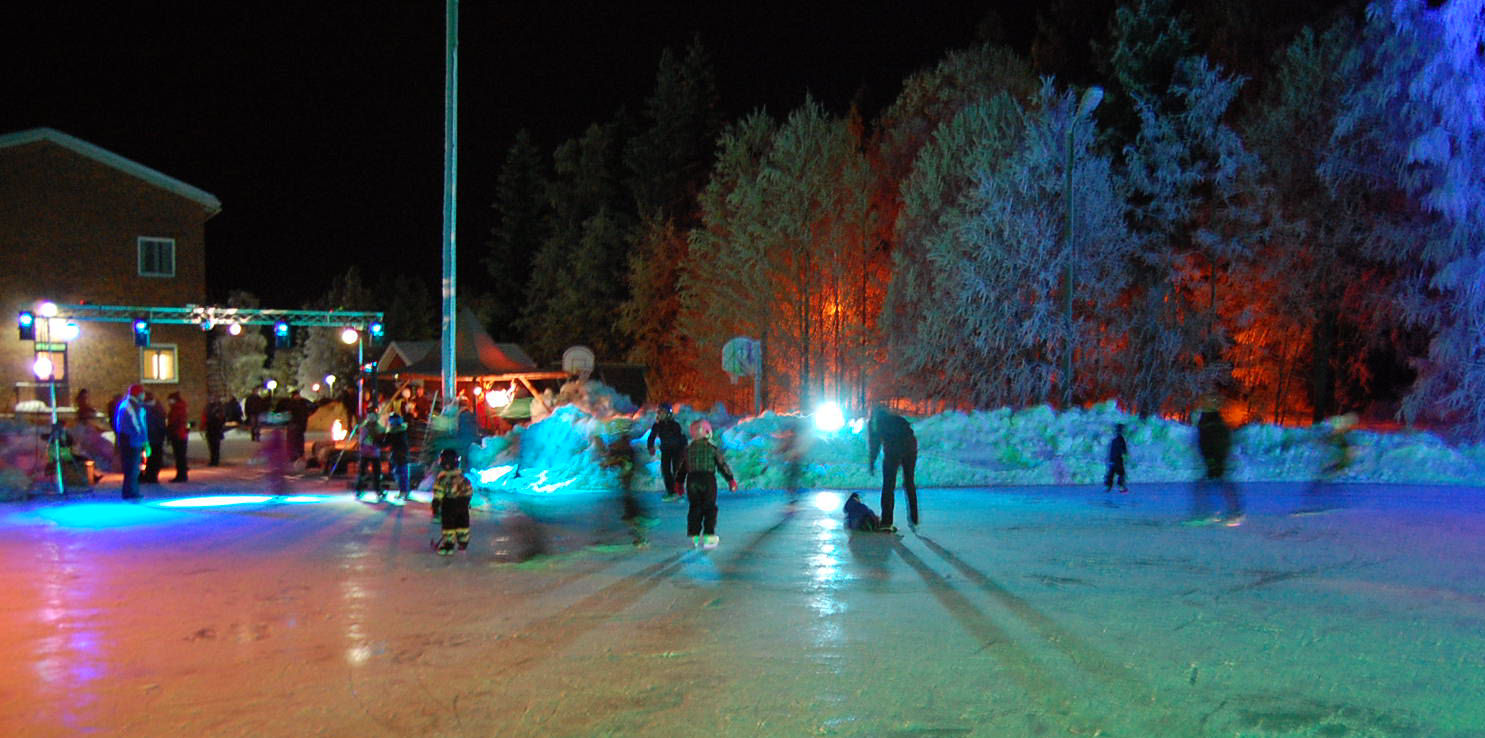 Through the snow flakes natural prisms on the frosty canopy spread a rainbow of colors when Holm was called up. On the driveway to the school was met on Friday by a seemingly eldhärjdad school. With rigged lights, disco ball and glow effects Anund Farm School and rink up from the winter darkness. The troubadour played tenaciously with icicles at the fingertips while Holm Sportklubb sold hot dogs. A nyspårat lit trail was open to amateur skiers and nyspolade ice was attended by both younger and older skaters.
Skate-disco was a really successful event with the whole 70-80 visitors during the evening despite the biting cold of around twenty degrees below zero. Patrik Lindmark and Thomas Åslin others. had assiduously struggled to illuminate and set up for the evening. Even more helped in place among others. to dismantle and together created a very pleasant evening.
Here are some beautiful winter pictures from the evening. Photo: Kent Åslin and Max Wikholm.