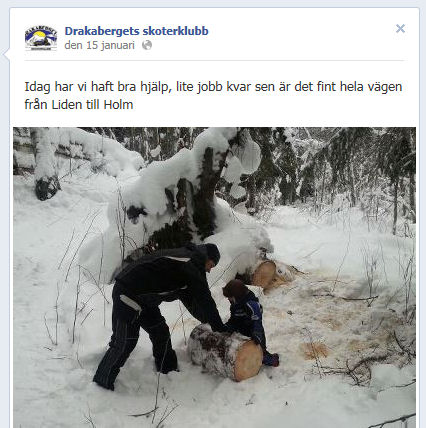 .
.
Draka mountain leadership works in progress.
It has among others. sladdats Kyrkstigen Large Hull Lake-Holm, so that it is navigable. As will the conductive Holm-Thumb.
.
.
For those who want to take a Sunday outing also opened Hull Sea scooter cafe this weekend and is open Sundays to come between 11.00-15.00.
Read more
Draka mountain snowmobile club, with links to the website and facebook page for more photos.
Large Hull Sea website with info about the countryside scooter cafe etc..