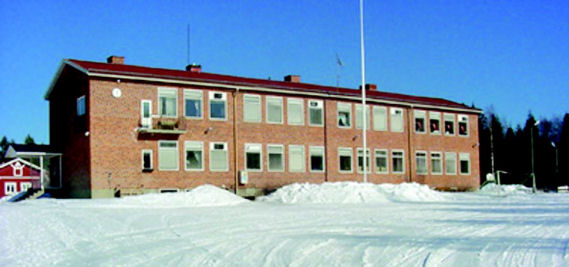 Välkomna på måndag kl. 19:00 alla bybor som på ett eller annat sätt berörs eller känner sig intresserade av skolan och dess öde. Passa på att ställa frågor och påverka skolans framtid.
Nu på måndag 22/4 at. 19:00 kommer alltså rektor Roy Resare till Anundsgårds skola. På initiativ av både Holmborna genom HBU och föräldrar har Roy bjudits in för att diskutera och svara på frågor kring skolans status idag och vad som kommer att hända. Frågor som berör både barnen och dess undervisning, föräldrar samt Holmbygden i helhet.
Exempel på frågesställningar och diskussionsämnen kan vara
Kan vi ha en förskoleklass här eller t.ex

. in 1-3?

Hur går det med lärarfrågan

?

Arbetas det för att hitta en ny lärare till den vakanta tjänsten som i höstas gjorde skolan vilande

?

Varför är vårt upptagningsområde krymt idag gentemot förr

?

Då var det lättare kunde hållas ett större elevunderlag

? The school's location and catchment.

Hur är läget med förskolan idag

?

Finns möjlighet för oss i Holm att utnyttja skolans lokaler idag

?

Planer finns på en ideell fritidsklubb efter skoltid för barnen

.

Intresse finns även att kunna gå och spela bordtennis eller styrketräna

.

Kan skolans kök användas till matlagningskurser

?

Går det att ha hålla filmvisningar på skolan

?


.
Kom gärna med fler synpunkter och frågor på måndag!
Läs på tidigare punkter som diskuterades vid mötet för ett år sedan.