Mobile recycling of Bulky, construction waste, garden waste and hazardous waste on Thursday 23/5. Read more below about the time and place.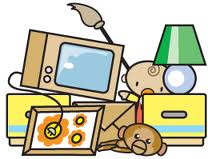 This week collected bulky waste along roads in Holm and next week will municipality's mobile recycling center to the village.
Times and dates for this and many other things related to sanitation in Holm as HSK's metal collection, hazardous waste mM. are now collected in one page for Service called Sanitation.