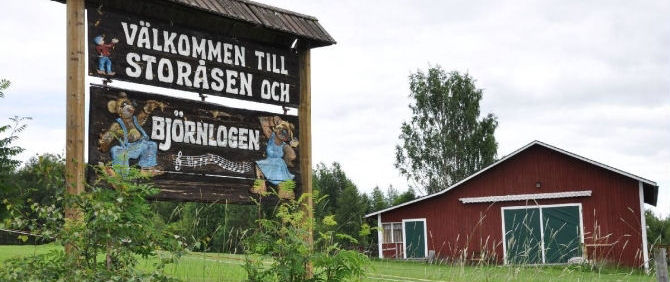 Street party weekend is over, and maybe you feel reasonably heated for this summer really big festivity. On Saturday goes nämnligen bus loaded with Holmare west towards "Storås Natta" Björn Logen.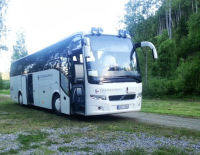 "When you sit in a bus filled to the brim of the bowl spirit and fun spirit of rubes with dancing shoes on, get a languid coverage in handset, sees only the forest reforestation along the roadside and hear the people around you want to get with him a moose home tonight…
– Well then you know that you are sitting at Holm bus on the way to Storåsen and summer dance at Bear Lodge!"
.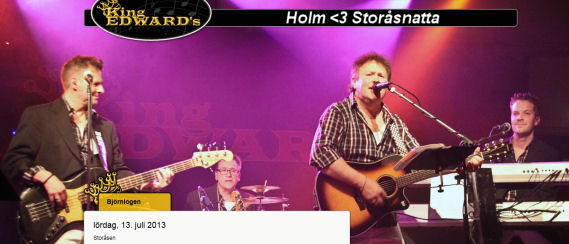 Once in the Big Ridge are treated to dance in the Bear Lodge with the band King Edwards. In addition to dance barn is also, öltält with cover band, serving and "älglotteri".
Play a "King song" below or visit bandets hemsida.

Busstidtabell och prices T / R – 13 July
The bus arranged by Transport Träpatronen & Tourism and departs from the S forage through Holm, Sörbygden mM. under the following schedule. Pre-booking comes through 0692-304 00 Mon-Fri 9-16.
(Tips vid fullbokning: Register your interest in the comments section below for possible. carpooling.)
Sundsvall / hub HPL B 200:- 19.30
Bergsåker 200:- 19.38
Kovland, kiosk 200:- 19.50
Anund Farm, Church 150:- as. 20.30
Ljungå 100:- as. 21.00
Sörbygden 100:- as. 21.10
Albacken 100:- as. 21.20
Storåsen ca. 21.35
The bus goes back 10 minutes after closing. Price Single: 100kr – regardless of location.
Organizers: The ambitisöa villagers of Grand Ridge, Holm SK and Träpatronen.
Read County's article from last year's 20th anniversary.