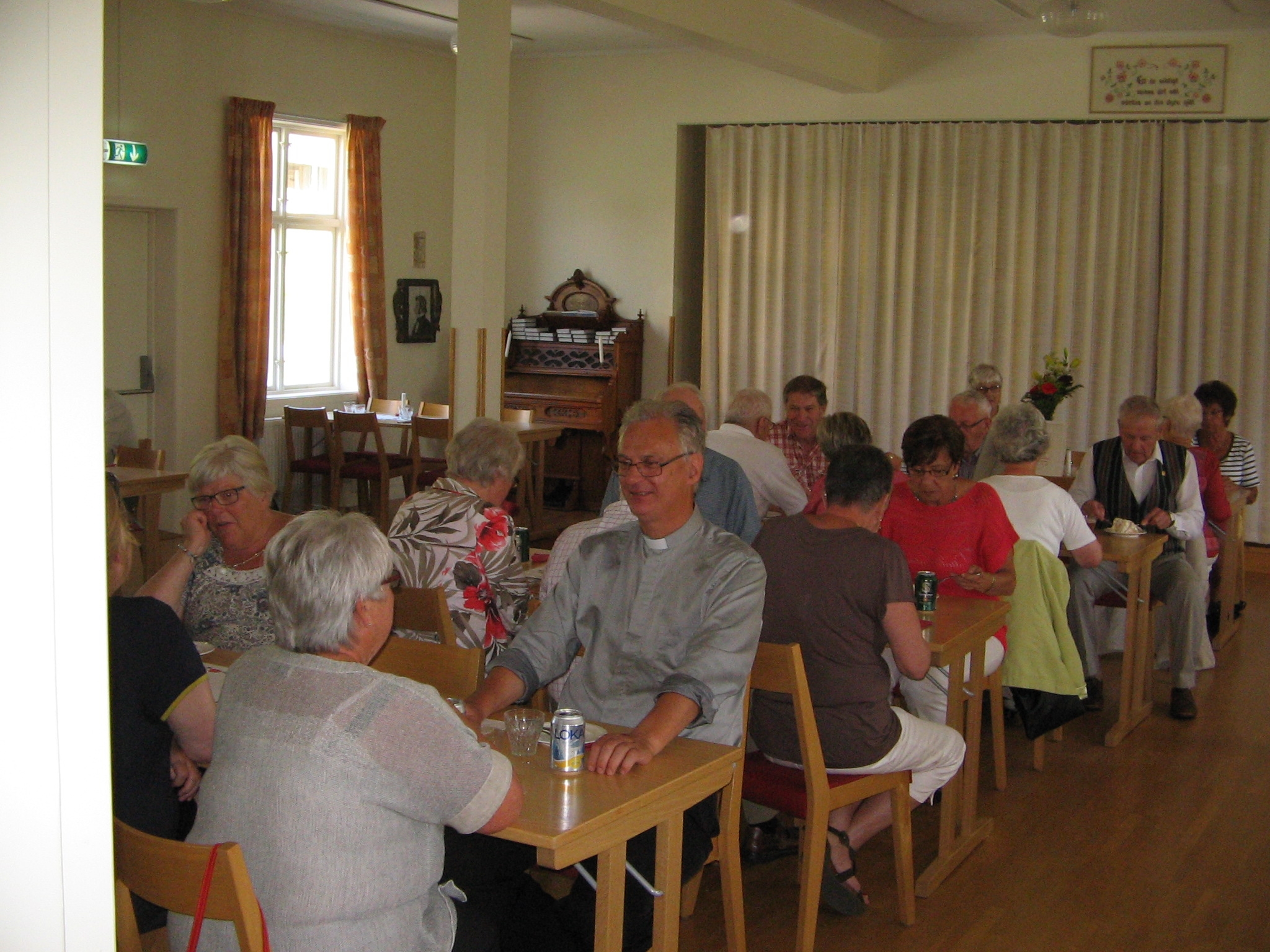 Sunday 7 July celebrated Holms hembygdsförening thirty years. The day began with worship and baptisms in Holm's church. During the service, music was performed by Susann Reistad on violin and Bertil Westlund on guitar playing songs from Holm. Some of the songs were by Helge Sahlin and Edvard Kallberg.
Medelpad homestead Association Vice Chairman, Anne Strandlund, made speeches and performed the union congratulations to compound. Gathering in the church ended with the association's president thirteen years, Goran Loviken, was honored with the Swedish Association of Local History Honor stingy with laurel and a diploma for many years of meritorious work in local history movement.
After the service, they gathered in the parish hall where it was served sandwich cake and coffee. The chairman gave a speech recalling among other things, the association's first chairman, Olle Eliasson, and his great significance for association. Three of the founders who are still among us, Anna Greta Agge, Sigurd Sjöström and Holger Sahlin, honored each with a dedicated copy of "Holm book". About fifty visitors had signed up to participate in the celebration of the association's first thirty years of.
Text and image: Holms Hbf., Lars-Erik Wikholm.
holmbygden.se/NYHET
More may be very willing to help submit appropriations, news and reports here!