Everything that has occurred in recent times evokes so clear questions and concerns. Holmbygdens Utveckling vill med ett stormöte ge möjlighet att ställa frågor och få information kring:
The proposed asylum accommodation Teacher's Housing and P-home.
The company Aros Energy declarations and property owners are invited to attend and present how everything will be.
The draw of the new fiber broadband – Stefan Maina informs.
How our work gone in getting the gas station.
NEW: Info about "local lifesavers" – utlarming through SMS SOS Alarm.
Time and place: Sunday 10 November at 19:00 the parish house.
HBU offers coffee!
.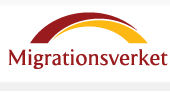 Next week, the Swedish Migration Board inspect end the so-called "Skandalhusen" i Holm. Since September, it has been renovated from morning to night, and now the company Aros Energy declarations notified that they are ready. If the properties are approved and a contract is written can then buses start coming any day.
Migration Board and Sundsvall Municipality met HBU in Holm
During the autumn HBU tried to contact the Immigration Service and the City of Sundsvall. For weeks, the response was not at all. In late October, however, suggested the department Favi the municipality of Sundsvall that a meeting would take place with representatives from the Swedish Migration Board. HBU invited them to Holm parish house. Migration Board and the municipality explained how the situation was for them and HBU outlined our views. What was said, we will reflect on the meeting on Sunday.
Swedish Radio interviewed HBU's president Niklas Wikholm after meeting with the Immigration Service and the City of Sundsvall. listen below (at the time 00:19:21).
(The entire segment of Holm and asylum accommodation starts at 00:09:03)

.
Write your questions and thoughts in the comments section below that you want answers to, you can HBU, Stefan Maina or representatives of asylum accommodation and prepare better.