Support HSK and register your game at Swedish Game here!
If you buy sometimes a TIA-lot or play on Stryktipset, The odds, Keno, Lotto, Poker or any other of the Swedish Games? Now you can simultaneously support Holms SK!
In Swedish Games is a pot called grass root throughout the 50 million and the more people who sign that they want to support the Holm SK when they play, the more the club take part in – absolutely no extra cost to the player!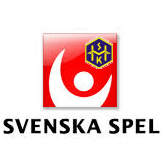 Coffers and more it will be – distribute further!
Last year, the club got about 3500 SEK by 32 pc HSK supporters and this year it should be more!
Do you have relatives or friends who play!? Ask them to go into holmssk.se/spela and register their game.
Please share also this on facebook, twitter m.m.
.
How does one begin supporting Holm SK?
Alt. 1: Click here to register you for supporting Holm SK here. Then click "My support" on the next page. Then sign in or create a login if you do not already have one.
Alt. 2: It is also possible to say to the store when you're playing that you want to support the Holm SK.
You only registers you for supporting Holm SK once, then it automatically!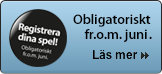 Compulsory registration of alla spel fr.o.m. 1 June
From June, all games in Swedish bet on you as a person, besides lotteries. Think of it as a to-do to simultaneously register you for supporting HSK!
On Wednesday 4/3 at. 19 is the next home game against TORPSHAMMAR IF, welcome!