On Tuesday it was announced that the Migration Board rejected JohAn Stendahls companion Håkan Larssons plans for an asylum accommodation "Skandalhusen". Although it inspected anyway Migration Board the day after, from properties in question in Anundgård.
A couple of weeks ago came to light in the media that the new owner of the "Skandalhusen" Hakan car dealer Larsson Örebro lied about his contacts with Johan Stendahl. In the week when the failure is published showed among other things that they thought to have Aros Energy declarations as a subcontractor. Thus the notorious company applied for asylum accommodation last time 2013 and operated by Stendahls egen advokat Michael Sterner. Only since then has Aros Energy declarations of the Tenants Association named one of Sweden's worst landlords, precipitated in the rental Board and participated in Mandate review. They have also been coated with rental prohibition and had the 50 st cases of the Enforcement. It also turned out that Johan Stendahls as standing on the papers.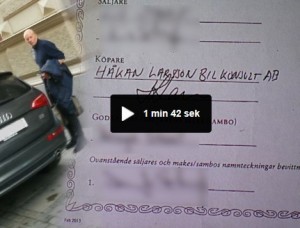 .
.
Despite the rejection of the week and the Recent data on TV as further evidence dealings with the multiply judged Johan Stendahl, then inspected the Migration Board still properties in Holm Wednesday.
.
.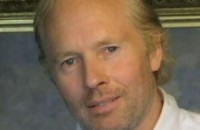 Johan Stendahl succeeded a few years ago to open a asylum accommodation and deceived when false information Migration Board and taxpayers millions. The accommodation was forced, however, shut down after a few months because of all irregularities. The company insured the time that Stendahl was not involved. Afterwards, however, it became clear that this was the case – Stendahl was a spider in the web and t.o.m. chairman of the company that later went bankrupt with huge debts to the State. Followed litigation against the Migration Authority and extensive investigations on financial crime. Migration Board checked the time is not up background information and ownership well. In an internal report beat oneself critically stated that the Migration Board had failed in its inspections of Stendahls companies. It said then that been learned of what happened.
Previously bound by the Public Procurement Act, but not anymore
– "Most of all would be well perhaps these kinds of services does not have to be procured", says procurement manager Ola Andersson. And aimed at the Immigration Service can sometimes be forced to conclude agreements with rogue companies as they are bound by the Public Procurement Act. However, they are not there anymore, when Håkan Larssons bids now been rejected.
Why now Migration Board nevertheless gone ahead and on Wednesday made an inspection of the property, they have not gone out with any information about the.
Links:
Previous newspaper, radio and TV reports about scandal houses in Holm.