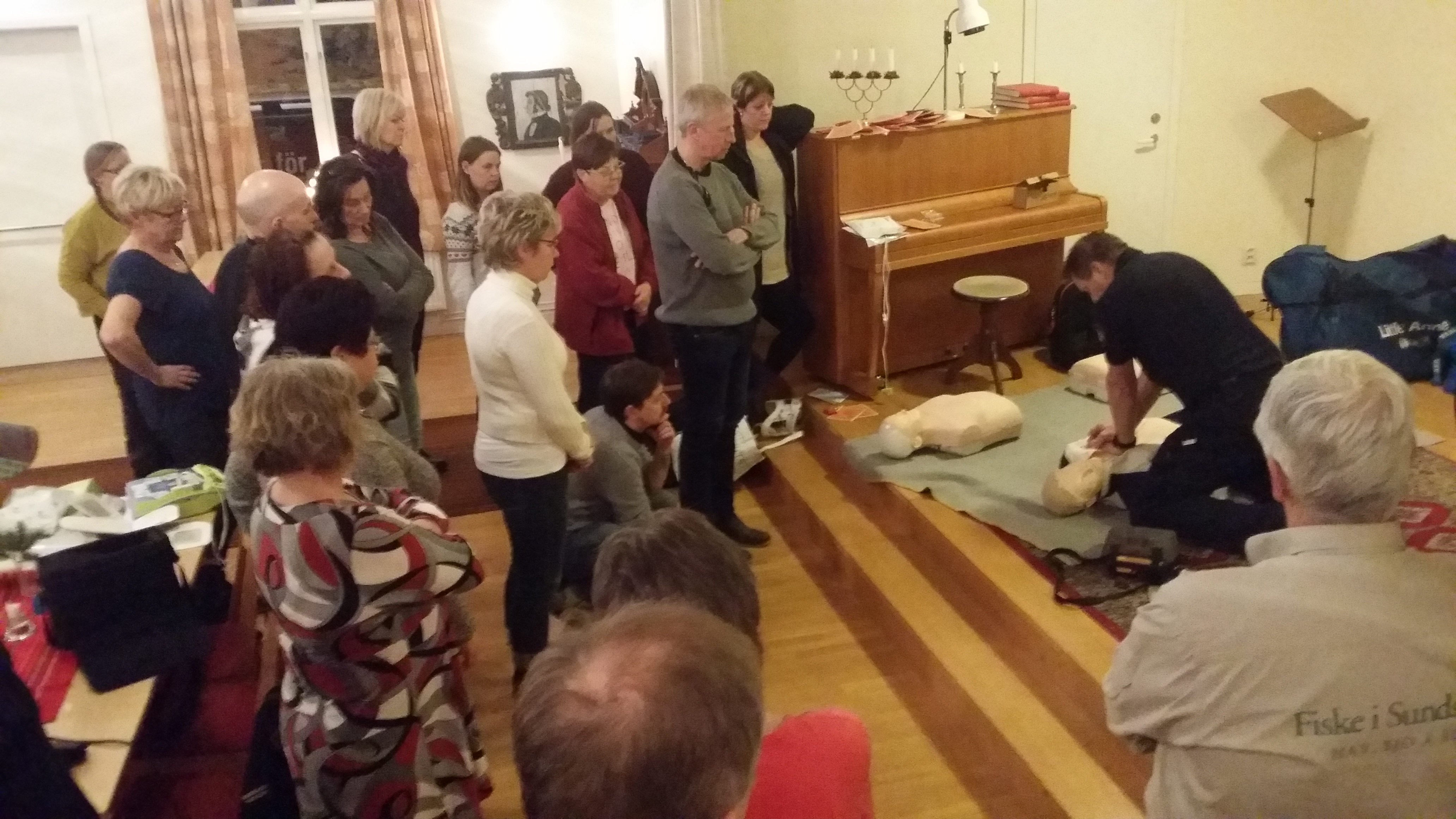 Thomas Åslin from Västbyn displays cardiopulmonary resuscitation on the parish house.
This week held a new training opportunity for both old and new volunteers in the project Strengthening neighbor. Interest was great to be able to help fellow citizens in an emergency, and there were many new volunteers Holmbor. They can if they have the opportunity and is in the vicinity help in an accident in Holm. Given that the run-time of ambulance and rescue services is long, it can be crucial. In an example. a cardiac arrest reduces the chances of survival of 10% per me. However, if a rescue attempt with CPR and AED begin within 3 My chances may be whole 70% to survive.

How does it work?

When someone calls 112 and alarm the operator classifies the accident as a traffic accident, brand, drowning or suspected cardiac arrest within Holms "noise area" automatically send a text message out to volunteers. These can then if they are able to make a first bet (no obligation exists). the area is 15 km from Holm's church, but can be changed so it becomes elongated or depending on the participant's mobile phone is.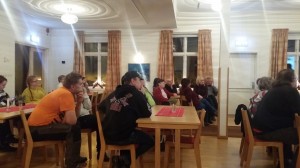 Be Reinforced neighbor?
Read more and see the story on Reinforced neighbor and register your interest here if you want to become a human being reinforced in Holm.
holmbygden.se / acute