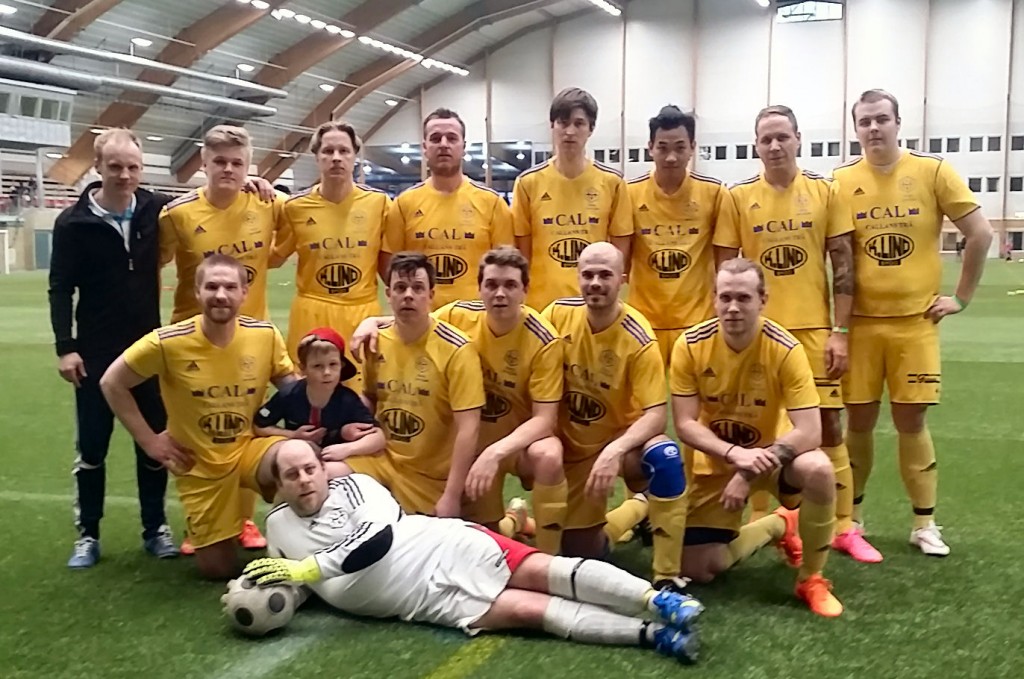 Final team and silver medalists in Sund Cup 2016, Nordichallen.
Last Thursday auction of Representatives meeting that Holm SK will play Division 5 in summer and in gratitude for the confidence the team took home silver medals in the Straits Cup over the weekend that was. The tournament was played in Nordichallen on the seven-level. In the group stage HSK won two matches and lost one. After a somewhat nervous and shaky opening match against Arbrå BK / Vallsta IF, level-headed man, and could then bring a better cared for games in their next matches. Against Hassels IF and IK Bondsjöhöjdens won one time with 1-0 and 2-1.
In the least exciting quarterfinals HSK made a strong finish against Kubikenborgs IF and recovered during the two modes from 0-1 and 1-2 to 2-2 when the end signal vein. The match was decided then shootout and Peter Lind became the game hero with a delicate block that saved Holm left in the tournament. See shootouts below.

In the semi-final were treated to good resistance, but Holm took home a comfortable lead against Bondsjöhjödens IK with 2-0 as equalizer 2-1 in the final minutes. For the first time in several years was so Holms SK thus Cup final!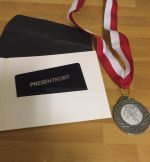 In the final met again ARBRÅ BK / Vallsta IF, but was once again overpowering Holm guys. It was invited, however, better resistance than in the group stage, but the end result was the same 0-4. To sum up a good weekend for the team Holm, hopefully instilled some confidence for the season. Peter Lind was also named most valuable player, which initially would only coach but was put on the gloves and get in the goal.
Already tonight's the next challenge and the first game of the Heat Cup on Västhagen against Nedansjö IK clock 20:00. Welcome to cheer on Team Holm! The remaining match- and exercise program you will always find the holmssk.se/kalender.