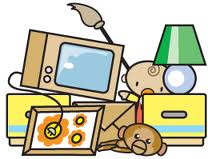 Tonight Monday 18:00-21:00 there is a mobile recycling of containers established by the municipality at Holm Vallen. At the same time a great opportunity to meet some people and enjoy a cup of coffee at Holms beautiful sports.
You can leave bulky waste, building- and garden waste, packaging and hazardous waste such as paint, oil, fluorescent, appliances and electrical waste. It is also possible to leave things to the recycling of Erikshjälpen. The cost is included in the normal domestic tariff for households in the municipality of Sundsvall.
Learn more about Sanitation in Holm.