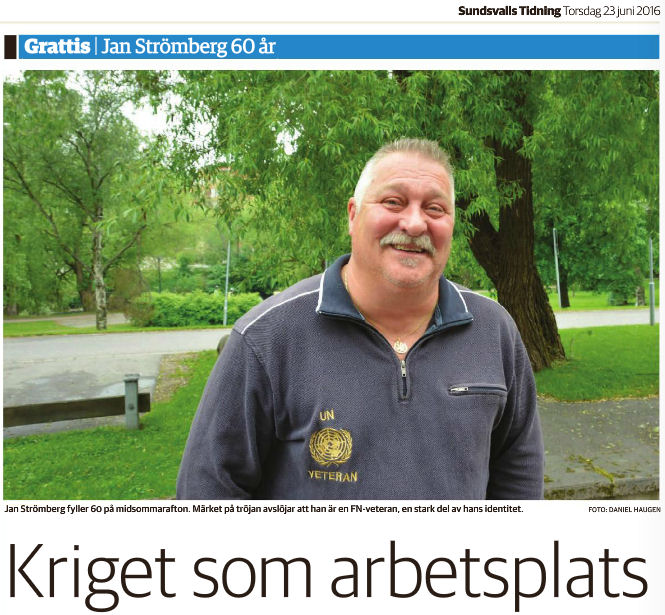 – Now I can spend a whole day in the woods to fish or shoot, says Jan Strömberg as the Midsummer fill 60 year.
Most people who are riding along road 320 has probably noticed a Holms landmarks, Jannes "A-observationstorn" med FN's, The Lebanese and the Swedish flag. In todays Sundsvall's Newspaper they write about war veteran after seven UN-service in Sinai, Cyprus and Lebanon found tranquility on a farm in Österström. Janne describes the horrors he had seen from the various wars persist with minsprängda cars, the sight of dead colleagues and the mental challenges that it brought with it. The son calls him jokingly recluse, but moving to Holm was that some treatment of his diagnosis post-traumatic stress disorder (PTSD). Still, he describes the period of service as the best in his life.
Today Janne already an inveterate Holmbo and one of the driving forces in associations. As active in Holms fiskevårdsområde and Holm Appliance Development He has a warm dedication to the district's best.
Congratulations Janne wish HBU!