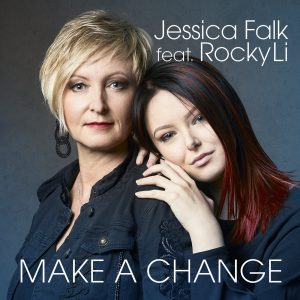 This weekend releases Jessica Falk with her daughter Rocky their new single Make a Change. The music video was filmed in Holm vicinity and contains many beautiful views from the neighborhood.
The song was recorded in favor of the Brain Injury Association Hjärnkraft in order to raise awareness in society about children and young people with acquired brain injuries and to study brain fatigue.
Watch the video above and read more in the press release on popmuzik.se.