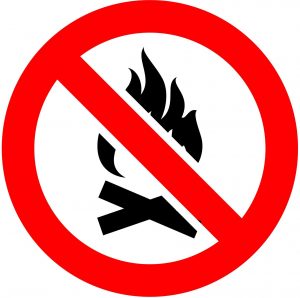 Stricter fire restrictions. The other day smoldered, however, the ground on the south side Holmsjön at Hassjön and yesterday it was grass fire in Liden. As for actually? Where can burn and roast now? This is according to information from Sundsvall Municipality now that stringent fire ban applies:
Be aware that it is no longer allowed to burn the solid prepared barbecue sites.
Fuel outdoors is permitted in the garden grills and corresponding device on its land. With its own site referred to their own land with short grass and with sufficient distance to the forest.
• The grill should be raised off the ground to prevent radiant heat from the fire ignites the ground during.
• The grill should not stand on combustible surfaces, and extinguishing material should be available.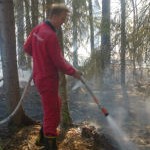 It is NOT permitted to:
• use engångsgrill.
• use camping stoves.
• make fire or grill directly on the ground (also with the stone ring and at fixed grilling).
• fire and grill outdoors at campsite.
Do you have questions, contact The rescue Medelpad
More information on www.sundsvall.se/eldningsforbud