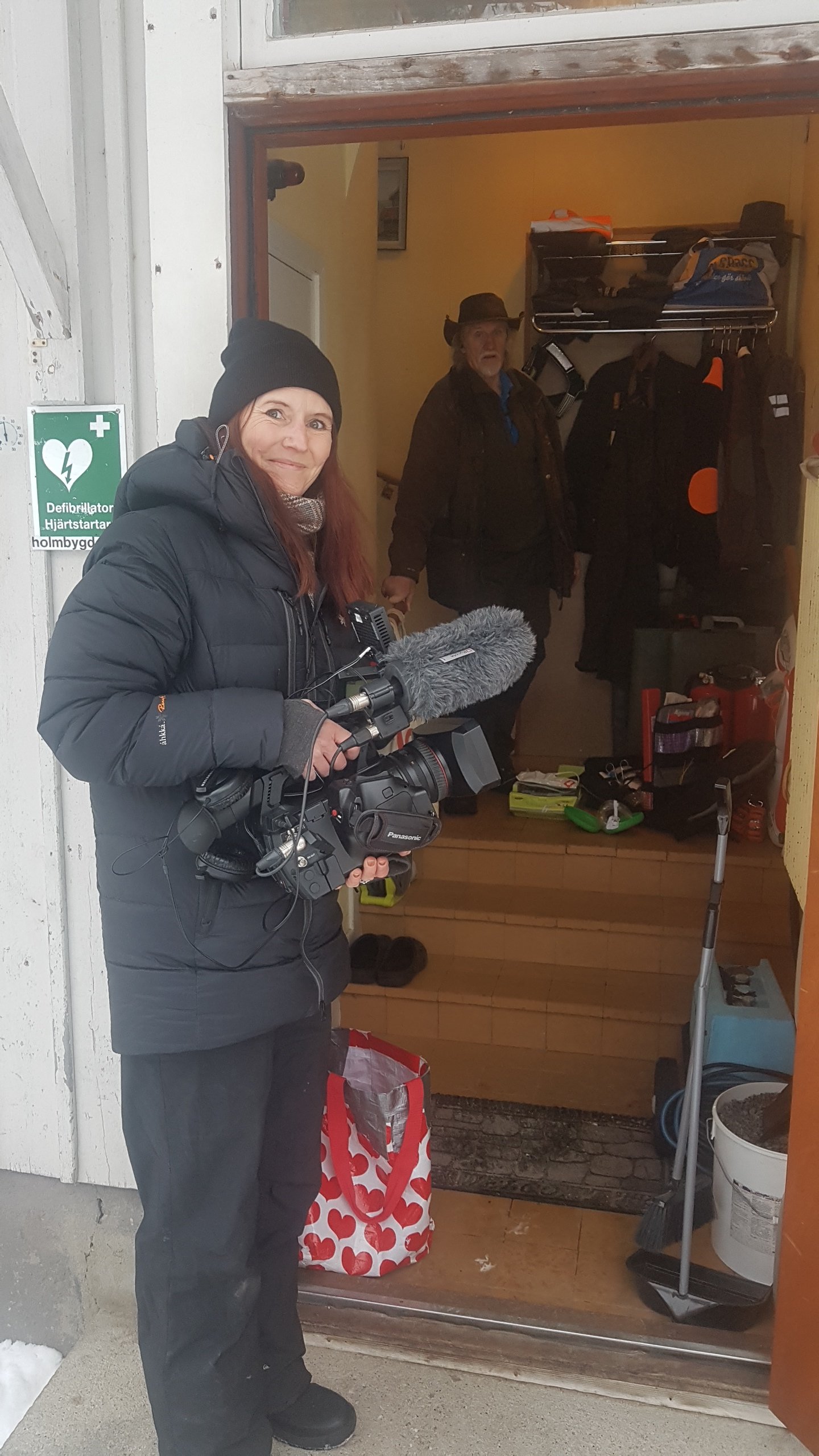 SVT's reporter Anna Beijron saluted the Olle Frisk, one of the village Reinforced fellows, and looked at the village's own collected emergency equipment.
Tonight on TV 1 18:33 (longer report) and 19:55 to broadcast a report from Holm on the project reinforced neighbor. The project has been in Holm ago 2014 the first village in the country where volunteers are alerted of traffic accidents, brand, drowning and cardiac arrest. Subsequently, several villages in Medelpad connected and now there are plans for the emergency services to expand the project, so that you can receive alerts on places other than their own if you happen to be nearby.
In the report visiting reporter Anna Beijron Olle Frisk, who was the initiator of the collection of heart starter in Anundgård. There, they look at it and the other emergency equipment to the compound Holm Appliance Development prepared set of villagers in the event of an accident in the area. Along with Olle Frisk also interviewed Niklas Wikholm, among other things talks about the recent drowning alarm at Sandnäset.
Are you interested in reading more about the project, what to do in case of accident or express your interest to participate as a fellow human being reinforced, read more here:
holmbygden.se / acute
Would you support the association Holm district's Development, that maintain emergency equipment and work for village development. Sign up here today!
Read more on Swedish television on tonight's story:
Villagers in Holm: "We set up and the fellows'
Emergency response volunteer efforts in rural areas grows