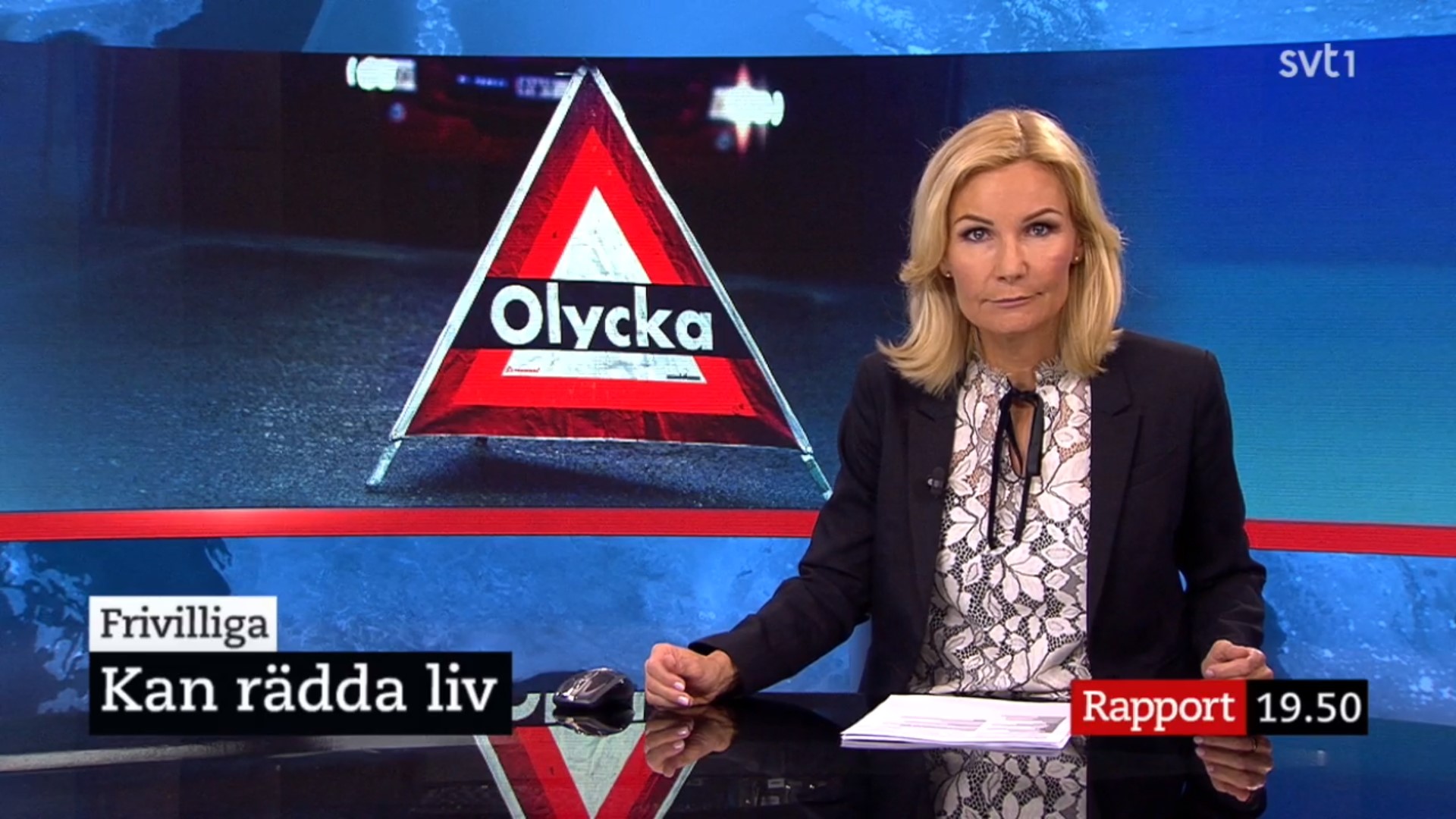 Reports tell of Holm was the first town in Sweden where volunteers are alerted via SMS SOS Alarm in drowning, road accident, fire and drowning. The project may be expanded beyond Medelpad in the future.
Rarely directed its gaze toward Holm, but that would just be a feature of the local news was for a day topic for SVT Rapport national broadcasts from morning to night. This time it was not about the closure of public or other difficulties in rural areas, but how in sparsely populated areas Holm is in the forefront in setting up another in emergencies. Now they want to expand the project.
The project in which villagers (do you want to join?) in Holm and currently ten other locations in Medelpad alerted to accidents called Enhanced neighbor. SVT went up to Holm and met two of the volunteers participating in the project, Olle Frisk and Niklas Wikholm. They have both been involved in a number of alarm when it encountered emergencies in the neighborhood. The latest alarm concerning a drowning alarm at Sandnäset.
In addition, they talk even with Thomas Åslin, one of the driving in rescue service Medelpad, By coincidence, he also comes from Holm. Below you can see the TV reportage.

Reports from the Report and SVT Västernorrland the 15 February 2019.
Read more about the story:
15/2 -19: Villagers in Holm: "We set up and the fellows'
15/2 -19: Emergency response volunteer efforts in rural areas grows
Want to be a stronger neighbor in Holm, see previous article about the project or to learn about what to do in emergency situations, you can find more information on the holmbygden.se / acute.