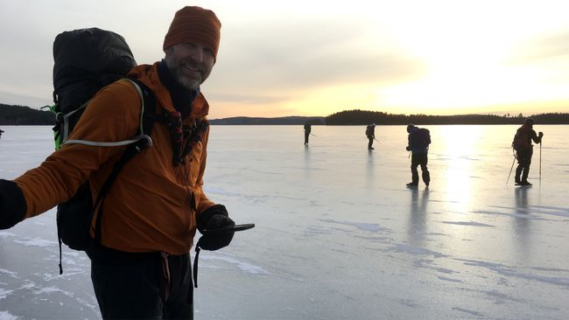 This weekend also visited the Swedish Television and interviewed travelers who had traveled far to experience ice skating on Holmsjön.
Once on the lake were several gangs out on ice skates. Long-distance skating compound Sundsvall, LFSS, was one of them. Among other things Owe Eliasson of Sunnansjö one of the participants and skating past the story.
Another group was significantly more far away. Right from Stockholm had traveled to experience ice skating on Holmsjön and some other rivers in the region.
Here you can see SVT's reportage from Holmsjön.
Read the previous article about the ice skating o see the film rides on Holmsjön.