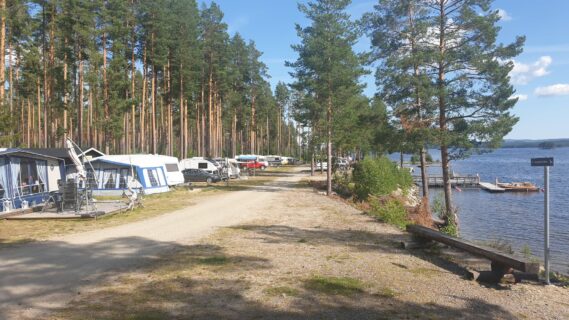 Update (14/6):
Opening hours for Sandnäsets Restaurant and bar at the campsite:
Sunday-Thursday 10:30-20:00
Friday- Saturday 10:30-23:00.
Lunch buffet at 11-20, 7 days of the week! 100 kr, including. drink + coffee, cheaper for children.
Other examples on the menu: Lövbit, hamburgertallrik, strong beer (65 kr), wine, "spa", soft, ice cream and snacks.
Pick-up at 11-18. Table booking and ordering of take-away food: 0722-194 222
See the taste test Sandnäsets Bar & Restaurant
.
ITEMS
Sandnäsets Bad & Camping, one of Holmbygden's real pearls with its long sandy beach and cozy camping in tallmon, has just got new owners and is now being swept to full before opening. Here comes a small progress report with answers to the thoughts that surely many Holmbor and summer guests around now are going.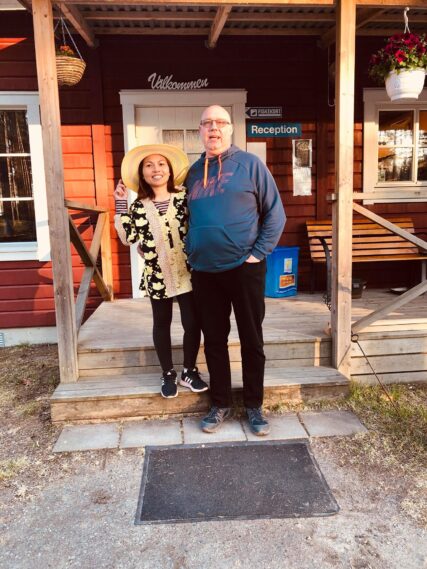 In times of coronary disease, it is obviously very uncertain as for everyone in the holiday and travel industry, at the same time as caravan sales are increasing and many are starting to aim for a domestic holiday. The new owners Chop and Rickard Widmark seem to take it easy regardless.
What do you think about summer and camping life?
– It might be a bit of a soft start while we will have a lot to fix, like this in the beginning. At the same time, it can be a domestic holiday boom also a bit into the summer now that many foreign plans are put on ice and if the spread of infection is planning out. No matter what it will look like, we warmly welcome people here to camp, Eat a bite or swim, says Rickard.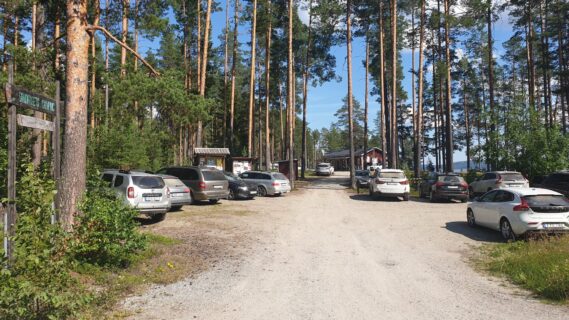 When is it planned for opening?
– In fact, it is already open to anyone who wants to come by car, but we are most likely to celebrate National Day 6 June here with opening really with service and food. Then everything is a bit preliminary today with what it will look like, considering the corona and how the guidelines change. We will open up and welcome everyone to our little paradise, but of course adapt the business to the advice given.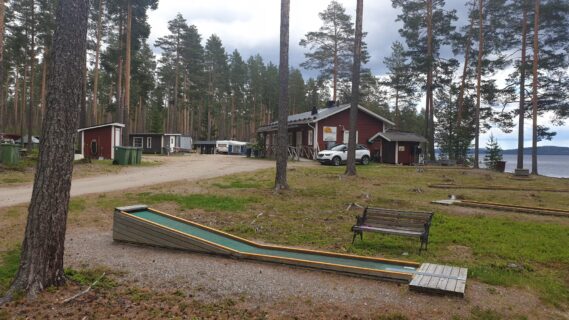 What is happening right now around Sandnäsets camping?
– We are there most of the weekends right now and stuff and so of course there is a lot of bureaucracy with permission and the like to fix with paper as well. Then there are some loyal guests there already too, which is preparing its wagons for the summer.
What are you going to offer for food??
– We are good at Thai food. Both wife and mother-in-law, which will also help, is from Thailand and knows Thai cuisine. Then the menu will be expanded beyond that with meat dishes among other things. Food will also be offered for pickup. Then, of course, there should be complete rights.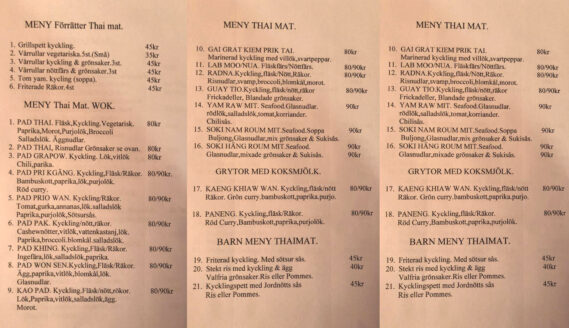 A first menu. Supplements will do with beverages, desserts and an evening menu with some meat- and fish dishes.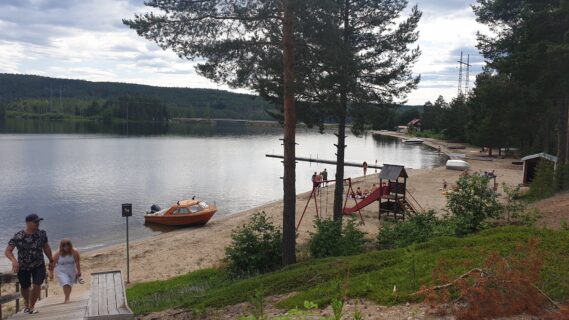 Have you thought about any activities or new construction at the campsite?
– We plan to renovate the mini golf course and maybe move it a little further into the campsite. Then we get to see a little because what we find on more. The facilities need to be refurbished, which we will also work with as well. Bl.a. it would need to be arranged for a better cooking kitchen for tenting campers and better shower rooms. I'm a plumber and a little all-in-all since before, so it will probably go well.
Do you have any thoughts on moving up from Sundsvall yourself??
– At least in the summer, the idea is to stay at the campsite. Maybe move a caravan or so to be able to house in. We also have two children 11 and 14, so it needs something a little more spacious.
Price information for camping on Sandnäset (200519)
Caravan & Mobile home with electricity: Day 180 kr, week 945 kr.
Monthly rates June: 2160 kr, Theat the: 2790 kr, August: 2232 kr.
Caravan & Motorhome without electricity: Day 165 kr, week 865 kr.
monthly Prices: June
1980 kr, July 2550 kr, August 2046 kr.
More than a month: June monthly price with 10 % Discount (for example, June + July with electricity; 2160 x 2 = 4320 – 10% = 3888 kr.)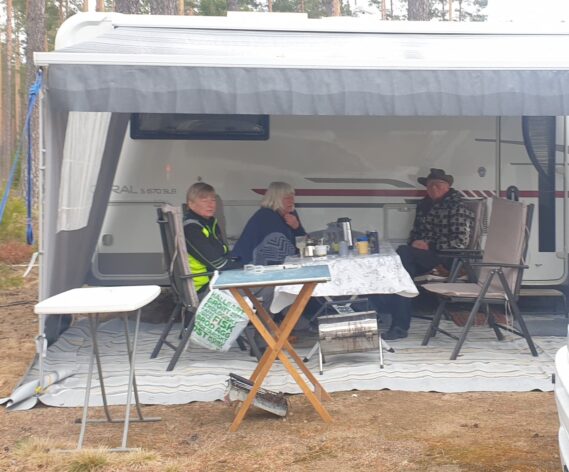 Gunilla (t.v.), mother Elinor and father Lars-Örjan (t.h.). One of the earlier equipages this year that added to Sandnäset. Excited by anticipation, they discussed the summer plans over one… coffee.
On a chilly, chilly May day, the Hedin family was already in place.
– It will be fun to see how it will be up here on Sandnäset with the new owners, says Gunilla.
– But we couldn't keep up, so we went up and checked the situation a little and tested the wagon a little before the season, adds Elinor.
– It is a reasonable distance here, to just get here in a little day- or weekend getaway, continues Lars-Örjan.
.
HE Sandnäset's new facebook page here for more information on what is happening at the campground today or if you want to write to the owners Chop and Rickard.