Ez nypensionerad mamoste. Piştî "kollosalsocialt" kar ji bo 40 li bajarê em razan bajêr di berjewendiya gişt Holm Nature hiştine. malê Residential e "li daristanê" avêtina kevirekî ji Navarns bejê mejarê de, next to daristanê serfkaran ya dereng kalîfîye Willis Bylunds xanîkên. Li vir, yanê e, eger ew derbas dibe zêdetir ji du mînên serê saetekê. No dengê- an gemarî ronahî li bajarê, eger diver ne reş-throated û qirikan deng hesibandin "pollutant" tê wateya. de piraniya mirovan di kîlometre firehe next e hema hema sifir di zivistanê de, Ji bilî me. di heman demê de, teyr,, din heywanan û şînkayiyê bi milyonan in ... Ma ev get baştir!
Li vir, em dijîn, heta ku em êdî nikarin bêrikekê berfê, hugga destê, kolandina, avakirin, culturing, befirajotin, rêve di daristanê, masî, ajotinê, food made ...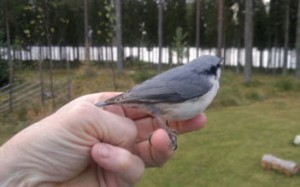 Teqawîdiyê tê wê maneyê ku ez bi xwe zêdetir ji bo berjewendiyên xwezayî min li Başűrę. bi taybetî, teyr,, Ez "tev" li 50 salan. Di herêmê de di warê teyrên nisbeten nenas e, nebat û heywanên li giştî. Ez dixwazim ji bo girêdana bi wan kesên ku bala hêjatir in. Ez ji bi tenê yek ji wan li herêma ku çav li ser teyr, heywanên dizanin, Rolf Eriksson Sunnansjö, lê divê gelek zêdetir li wir be. Eger tu yek in, ji kerema xwe bila.
Ez dixwazim ji we re ...
…dimîne li herêma di navbera Holm, Kovland, Indal, Liderot, Torpshammar, bi şaşwazî û:
Sightings bird balkêş xwe di herêmê de, ji 30 salan niha.
Eger pirsên te hebin bird ku hun dixwazin ji bo alîkarî (diyarkirina cureyên, ku bird distrê / dengên, holkbygge, mm häckningar). Ez ê ku hûn bizanin û / yan jî serdana we, eger hûn dixwazin. Ez dê çavdêriyên li ser to Artportalen rapor (heye ji bo teyrên, mammalian, santralên, Bi kêzên, Â, ku dişêlin), ku dicivin û çavdêriyên ji hemû derên Swêdê.
teyrên balkêş?
Birds of nêçîra û owls. Ev divê wek nehênî tê dermankirin û divê em baldar belav info li ser wan jî pir bi be. Ji ber ku voles di herêmê de ket û di nîsan-gulana 2015 da ku vole raptors girêdayî dinhêre tesîrê li. Ev xuya dike ew e ku hê jî kêmbûna voles li welatê me li wê derê (Mijdar).
Werdek, geese, Waders, skogshönsfåglar, gulls, Çûne balkêş e. teyrên Common ku xuya nedîtî, ji bo nimûne, dibûm, destpêka biharê, moving dîya dereng, hêlînên xwe li cihên nedîtî an nedîtî pêk tê.
Tiştê ku diqewime, li wir e ji bo berjewendîya. Ne tenê teyrên. Di salên dawî de ez Şaneşin li dît 5 fersend, hezîrana mêrga Lokåsens! A male serserî ne dûr ji avê ...
Eger em li ser tiştekî bet ez têkiliya wan bi Botanists, pisporên predator û yên din, da ku em nikaribin ji bersivên bi xemên me bistînin.
Ji bo dest bi,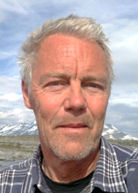 …Ez xwedî têkilî mail: inlandsfauna@gmail.com. Ji kerema xwe li wir, eger hûn dixwazin gel an ji min re dibêjin li 070-588 09 94. Ma em more da, em avakirina platformeke hevpar ku em dikarin di têkiliyê de bi hev û din biparêze, ku kesek nikare li go û nivîsandinê.
Belav ev banga ji bo wan kesên ku tu difikirî ku dixwazin tev li ser torê!
silav
Peter Berglund, Nwarn