The storm Dagmar put its mark even on Holm district. Around the house and home
villages have fallen tree, things have been blown away and many villages had long blackouts. Many forest owners have also received hundreds of scattered wind traps of their chips.
Illuminated track in Holm was ofarbart after trees both settled over the tracks and wires. Work is underway to clean up. see latest trace report Leisure in to see when the track reopens.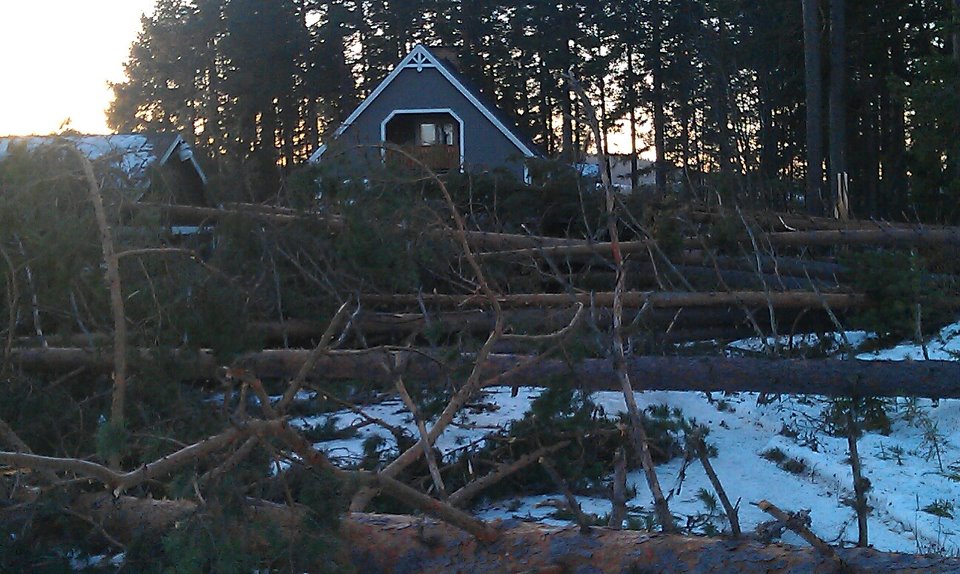 How it looked at the home of Christina Hjelm and Leif Andersson after the storm in between days. With a plockepin of trees Dagmar had barricaded the back of the house. Just down the road to the house was the 40 tree, says Christina.