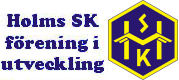 On Saturday evening at 19:00 organized the pub night on the Baltic Current in "Your klubbens".
In cooperation with the Baltic Power Conference & Estate organizes Holm Sportklubb an evening of holmare, Player, fans and anyone else who feels hungry. Before that, it is soccer match at the West at Hagen 16:00 v Medskogs. Come, cheer and warm up for the evening.
Once in place in Österström treated to the dinner buffet followed by pubafton and karaoke. For pubkvällen can also bus up from town and later back down at closing.
Cost is only 125 kr incl. buss (!) or 100 kr for HSK-members. Membership is possible to solve in the evening. No registration required, Just a happy mood!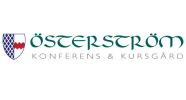 16:00 Kick-off on Westhagen: Holm – Medskogs
as 18:00 Bus from Town, Westhagen, till Holm
19:00-00:00 Dinner buffet and pubafton
as 00:00 Bus back to town