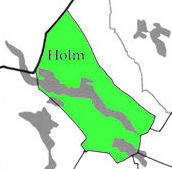 Time to get a slight boost in our district! What happens to school? The transaction and all these houses are empty? Do you have ideas on how to get this to be a living countryside again, you are welcome on Thursday 18/10 at 19:00 to Holm embankment! If nothing else, we drink coffee and thinking. Spread this on to anyone who might be interested to come!
A meeting on the initiative of Catarina Sundholm Others. i Holm.
Läs mer och chatta om evenemanget på Facebook.