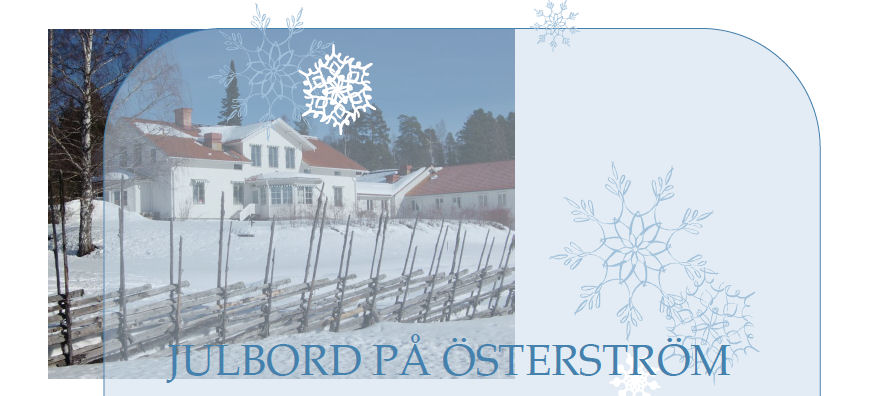 Now is the time to book this year's Christmas dinner!
We serve our traditional Christmas dinner with homemade delicacies made from local ingredients, locally, homemade bread and home-made chocolates under the guidance of our chef Jan Olof Gullmark.
You have the option to book and Christmas julmeny all days during the period 1-20 december, A universal Christmas see below.
Minimum Number of Christmas is 20 people – for groups of 40 people, we offer free bus transportation to / from Sundsvall / Timrå.
Do you have special requirements we will help you in the best possible way.
Saturday 8 december will Jessica Falk Österström
and maintain at its wing!
Sitting at. 15,00 and at. 18,00
Price Christmas dinner with entertainment 545:- excluding. Beverages
See also our accommodation offer
Saturday 15 December at. 16.00
Taken 495:- excluding. Beverages
Reservation Request by email: info@trapatronen.se or telephone 0692-304 00.