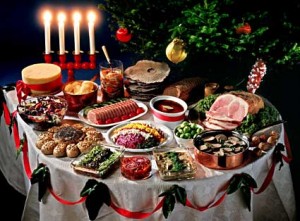 .
Welcome to CHRISTMAS BUFFET in
Gimåfors Bygdegård on Sunday
the 9 dec kl. 16.00.
So that we know how many are coming, we want you to register no later than 4 december. Registration is binding.
AWARD: 200 kr
We can receive max 80 people.
First things first… See Hembygdsföreningen's poster in PDF format.
Notification
Ring Margith tel: 0691-40011 or Barbro tel: 072-522 11 88.
Gimåfors Bygdegårdsförening