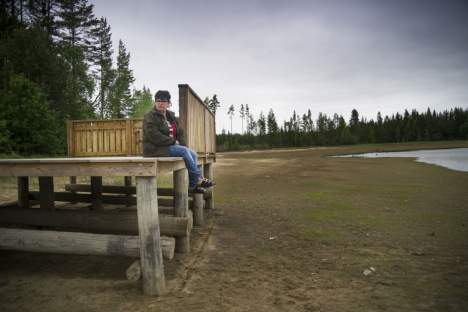 Det är rekordlåg vattennivå i Fagervikssjön. Där har bland annat Christina Hjelm sin brygga. Det är fortfarande en bra bit kvar för att kunna doppa tårna.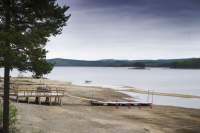 .
Här på hemsidan under Turism / Fritid and "Boat, swimming and water sports" kan du dagligen följa vattennivån i våra vattendrag.
See the current water.
Läs mer om de låga nivåerna i de senaste dagarnas artiklar i Sundsvalls Tidning.
– Rekordlågt vatten i Fagervikssjön
– "Heliga" vattendomar"