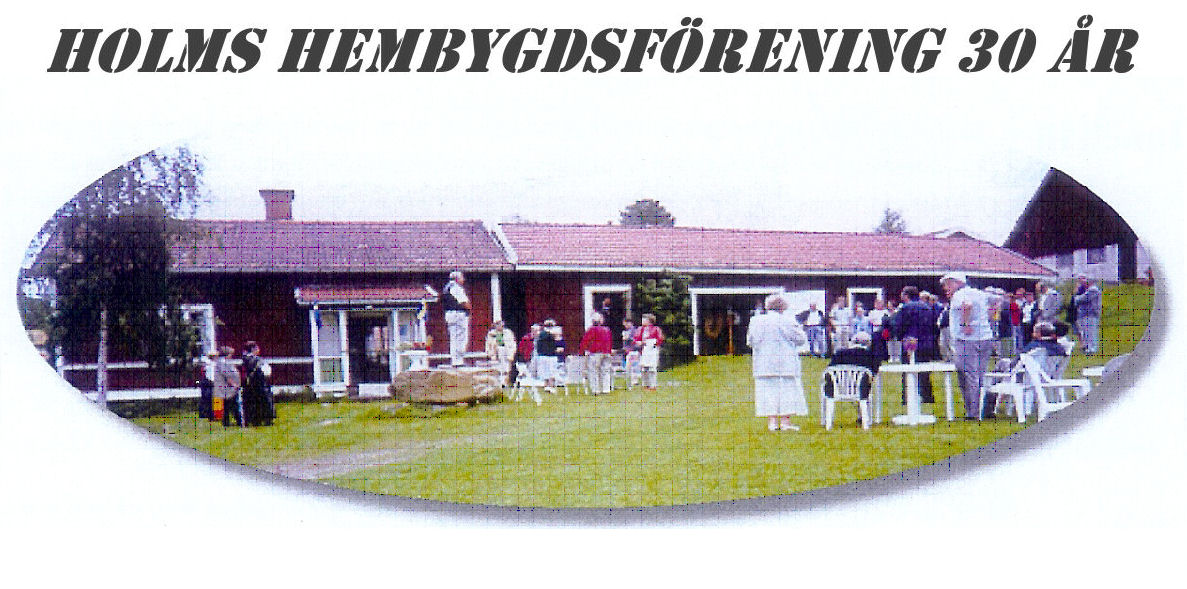 Holm's historical society is celebrating its 30th anniversary and invites hembygdsdag in Anundgård Sunday 7 July 2013.
Program
Kl. 11.00 Chapel in Holm's church
Lars J Huss
Kantor is Fredrik Pettersson Nestersson
In the church, and later in the day, we also listen to the music of
Susann Reistad, violin
Bertil Westlund, Guitar
Örjan Mattson, violin
After the service, served coffee and sandwich cake in the parish house
The day ends at Homestead cottage with music, speech and
Exhibition of art and images from the association's photo archive.
Learn more about Holm's Local History Society.