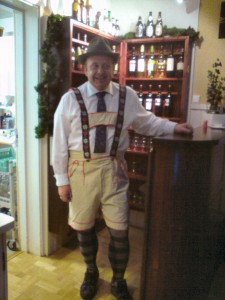 .
Now we meet again in the barn! It's time to take tons and occupy party atmosphere now when the darkness falls on.
Saturday 12 October 19.00-00.00 We serve German-northern buffet and the bar is open. Take the opportunity to try on "a taste of the past and present". Residues of the beverage from the 7000 f. Kr has been found in China. In Scandinavia of production controlled since the Bronze Age.
.
.
.
On stage from 20.00 troubadour Petter Tideström.
Listen to a sample here above.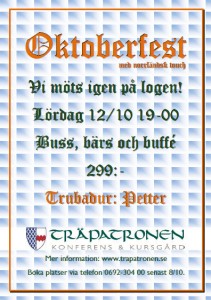 .
Bus, drink and buffet 299:-.
(Members of Holm's Local History Society,
Holms SK and PRO Holm 269:-)
Bus Times – is "Event Bus" of
www.trapatronen.se.
Reserve seats by phone 0692-304 00 last
8 October. Telephone 08-17 weekdays.