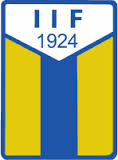 Tomorrow is the struggle of the peasants of the club which may call himself king of the forest. Holm and neighbors from Indal "tok-sia elf" opens on Saturday 12:00 lawn at Holm Vallen under the bright sun in the spring warmth.
A warm welcome!
Not only match
Not forgetting whatever interest the shiny football, is that the catering course is open! Come, meet people and buy a hamburger or coffee.
A fun way to support the voluntary sector in Holm – holmssk.se/g5
No less, it is an excellent opportunity to analyze the abilities of the team and take part in this year "Gold Femman contest". You will select five players in the team who you think looks extra promising, then you are in a competition for squeaky prices, t.ex. en Premier League-match eller en musikal. Brochures for the competition will be at Holm Vallen. You can also read about this year's teams and make a series right here on the Internet; holmssk.se/g5 (price: 160 kr)
New players in this year's Holm squad

One of the new players this year, Jesper Eliasson, a Holm-son and returnees to the club. Here is a short interview before the season in yesterday's first grass training at Holm Vallen.