.
Disabled Fighters Association will host DM competitions in Boccia at Holm Vallen this year. On Saturday and Sunday, 14 and 15 June the races to be held.
.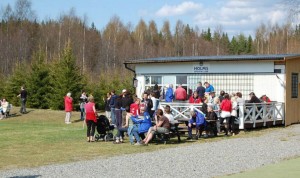 .
The cafeteria is open during the competition
Take the opportunity to socialize and buy a coffee, ice cream or hamburger.
Plenty in the stomach and jingle in the club Checkout!
.
.
.