Anund Farm School in winter, perhaps for the last time.
Efter att skolgången flyttats pga lärarbrist 2012 said Children and. utbilbildning last year the lease. Now Drakfastigheter owning Anund Manor School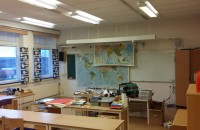 applied for a demolition permit. Before the lead bullet is released through the walls is given, however, the villagers here have a chance to be informed and have their say at a rally on Sunday, at. 1800 Assembly on the home. Can the property be taken over by any means and saved? What can be done with the? Opportunities in the short and long term? Suggestions, wondered rings and ideas is welcomed!
See also, ST 21/1: "Anundgård skola riskerar att rivas"

Hans-Åke Oxelhöjd, property strategist at Sundsvall municipal contacted HBU other day. He thought it was important to have a dialogue with the villagers in Holm and would like to come up and join the meeting. You also Hans Forsberg (C) and Bodil Hansson (S). A good opportunity to make comments to the municipal management.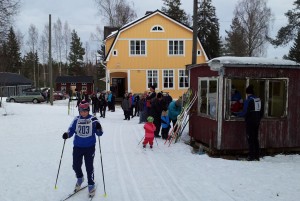 On femiotalet charged Vike scholastic down, but still preserved the building. First, the building was empty at 10-15 year. Thereafter fed however Holms Sportklubb decades by bingo operations where. Vike nonprofit compound has annually organized ski relays and still is building a community hall for birthdays, fester m.m.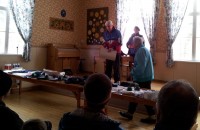 .
.
Having Anund Farm school there may also be open to future opportunities in Holm?
.
.
.
.
See Overlays from school