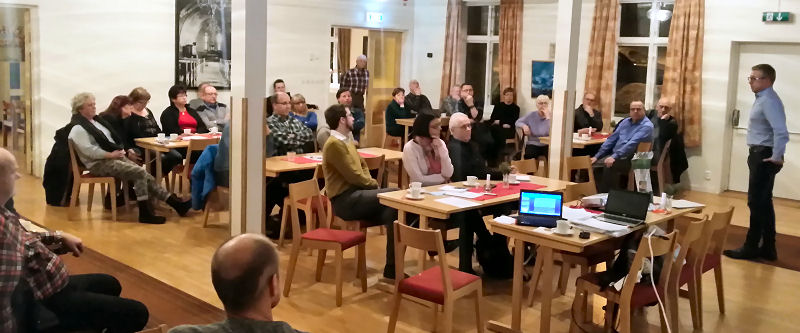 Hans-Åke Oxelhöjd, property strategist tjänstemannaldening talks about the situation with Anund Farm School today. Demolition is an option, but the last resort.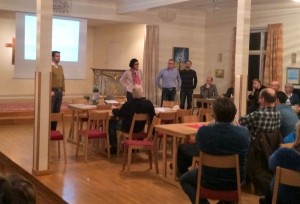 On Sunday evening HBU arranged a meeting of the school with the villagers on Anund Farm school and its demolition shot at a crowded parish. Even municipal represented by both the City Council and senior civil servants attended on their own initiative and said his views on the school.
HBU first told about association activities in Holm and what is going on in the countryside. After a hot cup of coffee then discussed state of the school building and its future. Both villagers municipality guests were given the chance to speak openly about what they thought of a possible demolition. And what became clear afterwards was a consensus that the demolition was the last resort. Previously, the municipality shall see what they can support the district in the event of a takeover, and have continued cooperation with HBU and villagers about its future. Suggestions and comments are very welcome to us!
Thanks to all present and a special thanks to all the new members who want to support our work! Be happy you are a member of, and support our work!