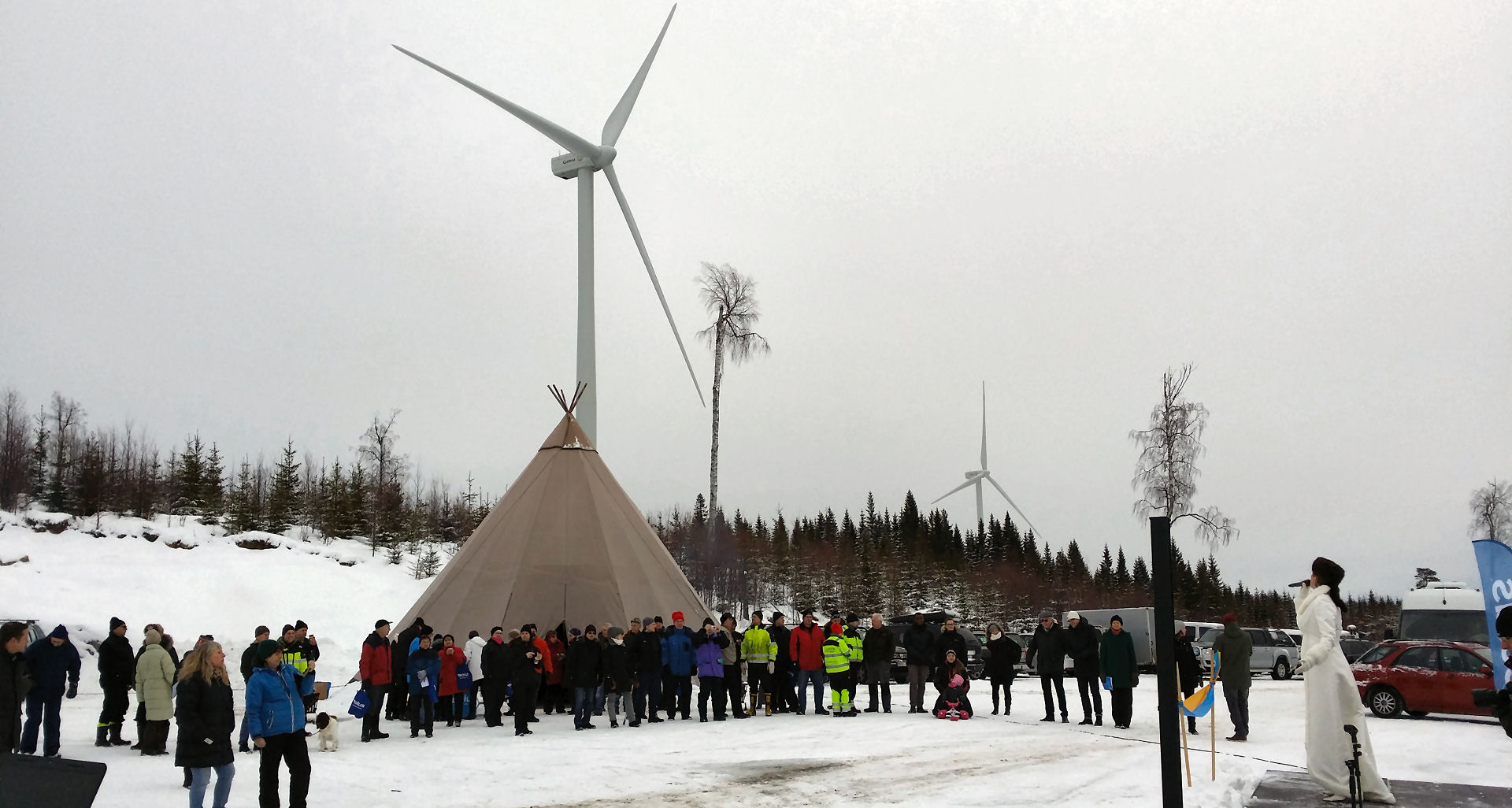 Jessica Falk occurred while the propeller blades from the 150 meter high wind turbines vein through the air at the opening.
On Wednesday inaugurated Medelpads first wind park Nötåsen in Holm. In the summer began Eolus cast concrete foundations in the West Village woodlands and then erected the giant turbines rapidly. On Wednesday held the opening ceremony for the visiting representatives of the owners, villagers and media. It became a popular event with more than 100 century visitors. The Holm Localized event company Norrland & Co. orderly arrangement and HBU were for serving hot dogs, Coffee and buns in the heated hut.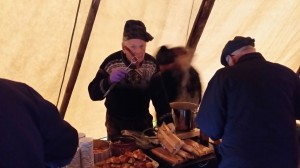 The opening ceremony offered a performance and song by Jessica Falk. Eulos also gave visitors the chance to look into an out works. The weather gods were also in a good mood for the day and waited to 30 minutes after the event with approaching snowstorm.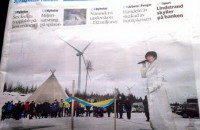 .
.
Read more about the inauguration i Sundsvall's Newspaper and Dagbladet.
.
.
.
See more pictures from inauguration

See video from the inauguration