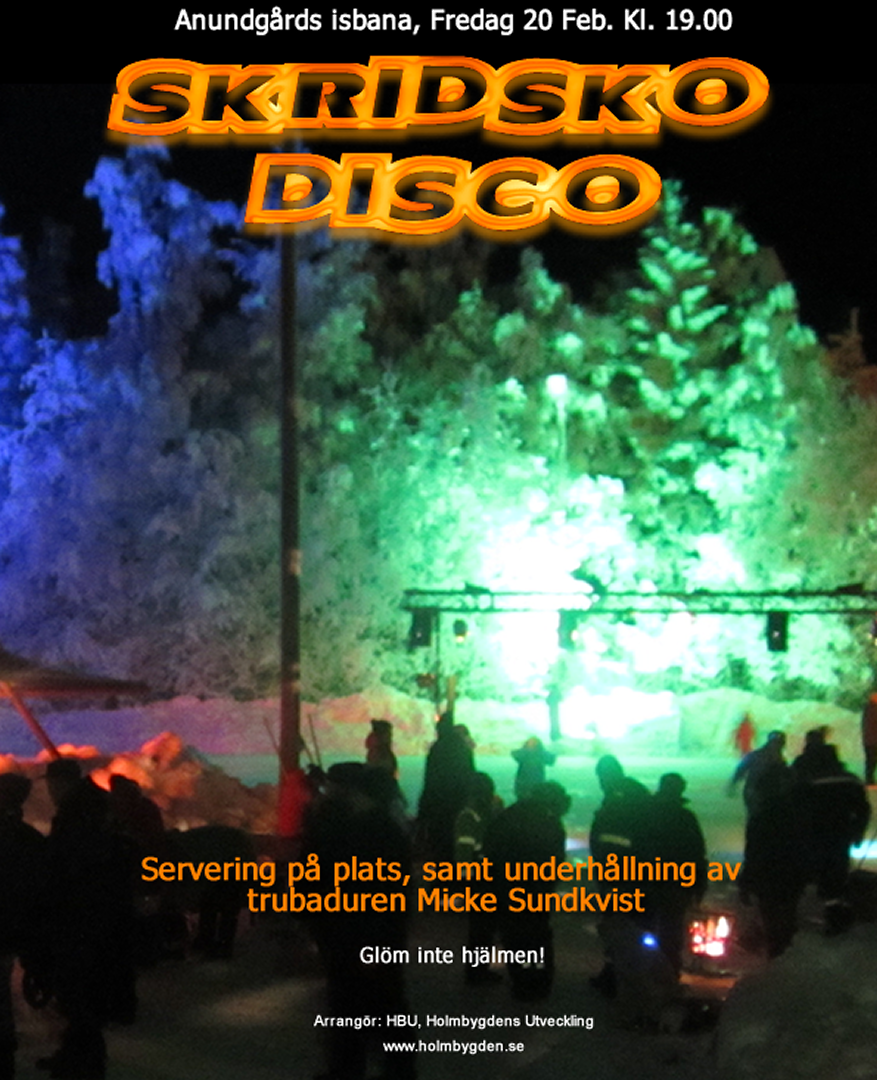 On Friday 20 February at 19 it's time to sharpen your skates and light up again Holm.
Two years ago, defied Holm residents of the biting cold around the -20 mark and went big and small to the rink when we first organized a skating disco i Anundgård. Here we go with the same theme again!
HBU
they're just tuning in ice after finally got started flushing alone, so now it is time to look forward barbecue threads.
Nyspolad ice for both younger and older isdansare and hockey enthusiasts.
Troubadour Micke Sundkvist has just thawed out their fingers and then finally come back and play in the evening.
Drumstick with potato salad served for a buck to the hungry while the song sounds and lights flash.
Coffee and soft drinks are also available.
Toilet is in the school available for those who need to make more room for the soft drink.
An evening for young and old, welcome!
Colorful photos from skating disco years 2013.