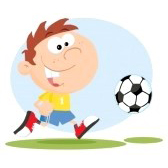 Come and cheer on our struggling toddlers! Holms SK plays league game against Njurunda SK 07 Red on Saturday at 11:00 of Holmvallen.
Other matches this summary is:
10:00 Sundsvall FF blue / red – Kungsnäs FC White
12:00 Njurunda SK 07 year – Fränsta NS 1
On Sunday 16:00 also play first team against IFK Timrå 2.
Welcome!