OBS! Meddela deltagande till thomas.aslin@sundsvall.se
(om du inte redan gjort det via HBU)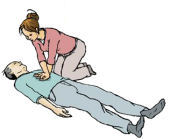 Ta chansen på måndag kl. 18 (plats meddelas senare) att gå utbildning för att bli en så kallad Förstärk medmänniska. Efter utbildningen kan du vid en eventuell olycka i Holm få ett SMS direkt från SOS-operatören. Du har inga särskilda skyldigheter eller rättigheter i och med detta, men om du har möjlighet att och hjälpa till! Vilket kan faktiskt kan betyda skillnaden för om din närstående, granne eller någon annan människa i närheten överlever!
Sedan starten av projektet 2013 har det varit 11 larm i Holm och på nästintill samtliga har det kommit frivilliga före ambulans och räddningstjänst. Dock skulle vi behöva bli fler i Holmbygden och gärna med lite spridning runtom Holmsjön. I dagsläget finns t.ex. ingen på södra sidan av Holmsjön eller i Vike, Loviken, Sandnäset, Kväcklingen, Österström och Hällingen. Vet du någon annan du tror kan vara intresserad och lämplig. Tipsa dem!
The training is organized by Medelpad Rescue Association and is free of charge. Holm är tillsammans med några andra orter i Medelpad ensam i Sverige om att kunna larmas direkt på detta sätt vid olika olyckor.

The training covers:
Brand
Disposal in traffic accident
Drowning Incidents
Heart- & CPR with AED
Often the simplest actions important – huvudsaken de sker snabbt. Detta gör systemet så viktigt för just Holm p.g.a. that when an accident is usually about. 20-60 minutes from the nearest emergency service.
DID YOU KNOW HOLM HAVE YOUR OWN HEART STAR TARE!?
Läs mer och se reportage om Förstärkt medmänniska på holmbygden.se / acute (hittas lätt via "

" längst upp på startsidan).
K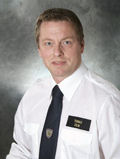 ontact with questions:
Medelpad Rescue Services
Thomas Åslin, Fire Inspector / Internal Officers
070-191 04 99
thomas.aslin@sundsvall.se
www.raddning.info
Read more about the project (fr. 2012), CLICK HERE.
People in rural areas can not be reached the same level of protection against accidents that people in urban areas. The municipality's citizens should have "equal protection" against accidents and this project intends to better reach this goal.
1.1 Bakgrund
Rural areas have less protection against accidents than urban areas where full- and contingency forces based in areas with higher population density. Without more preventive measures and enabling civil society's ability to first response is achieved not part of the Law on Protection against Accidents.
Goal
Better protection against accidents in the countryside through support for the individual.
1.2 Projektmål
Develop a concept for protection against accidents in rural. The concept will be based on the knowledge of the most embarrassing accidents in rural and measures (counseling, information, supervision etc.) to reduce and manage these. Presenting concept idea for Management Team MRF last October 2012.
Searching channels thereby training and information can be operated systematically, and through these to find individuals who want to be local "security people" (consider the name for these people). The number depending on interest and the size of the community
During October-December 2012, pilots carry the concept of at least 3-5 communities in urban areas in rural.
January-February 2013, evaluate the project and its ability to develop work for a lasting process of MRF and how FIP from municipal staff can complete protection against accidents. The evaluation should also include the possibility of SMS alarms or similar that can be sent to the "security people" as well as opportunities to introduce several places after been agreed upon requirements criteria (example 30 min to action by municipal fire). Arbetet sammanställs i rapport och presenteras för ledningsgruppen MRF senast februari 2013.