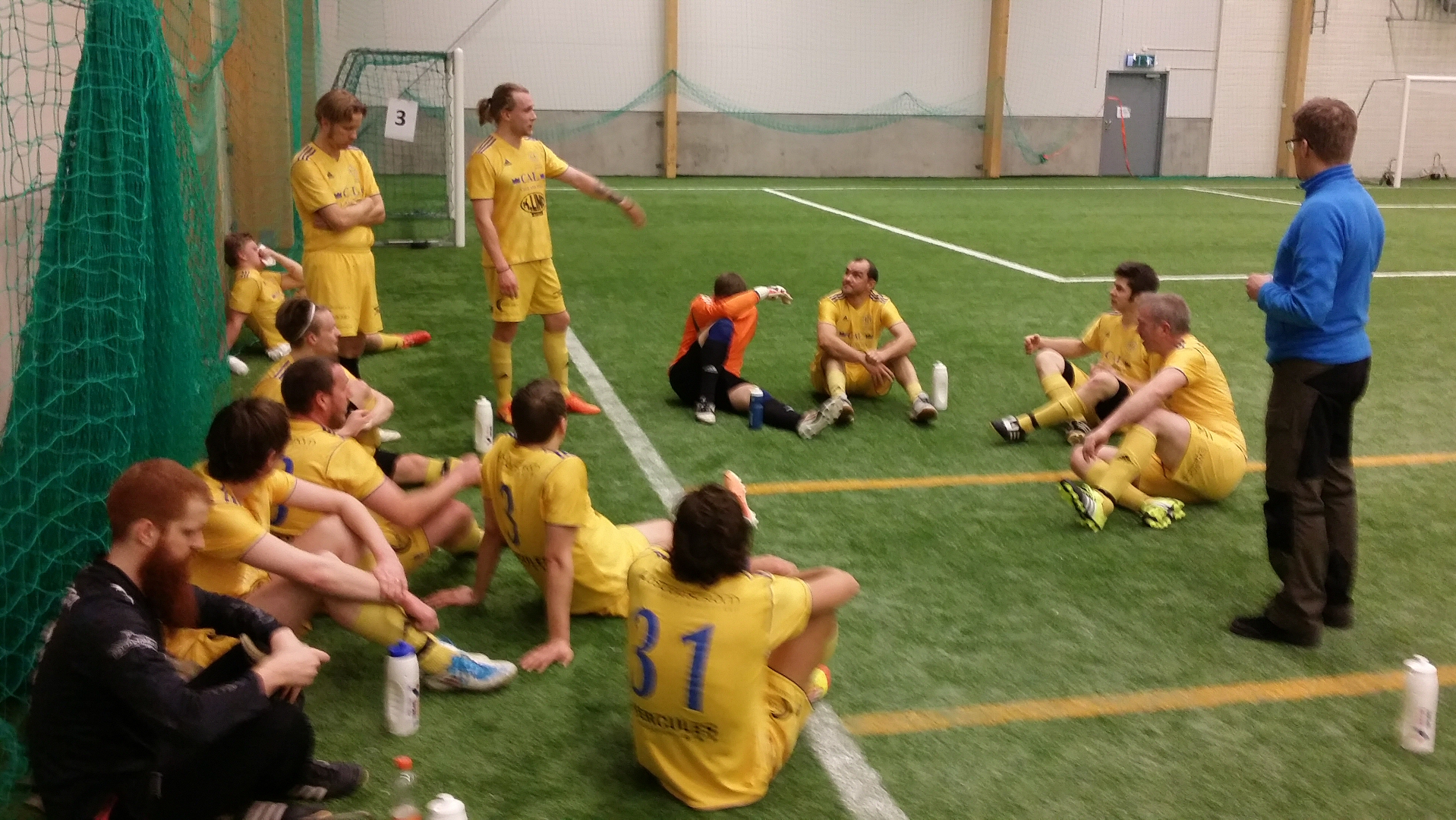 Holms SK at half time during the friendly match against Söråkers FF in the NCC hall. Linus Frisk in the background eliminated after broken nose in a hard challenge, but still came back onto the pitch in the second half.

The winter training is in full swing for the HSK trainings indoors. At the same time, there are statements that indicate that there will be Division 5 next year Holms Sportklubb.
After a season with slightly crispy points harvest 2015 ended up being just under the dash and Division 6 in waited 2016. A vacancy in the fifth grade, however, available today, and sixth all teams have declined the promotion. Medelpads Football Association received when the delicate task to determine whether the fledgling law Nedansjö or Ljustorp both lain dormant last year would be offered the place, Alternatively, if Holm would get the chance that went out last year. After deliberations now proposed Holms SK site, but the final decision is given by Representatives meeting on 10 March.
Read more about the events surrounding the league in Division 5 of här på Lokalfotbollen.nu and on MFF's website.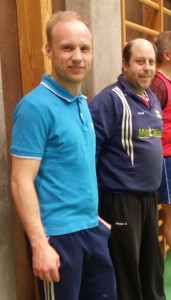 Winter training in full swing with Andreas Lundberg as new coach. Meanwhile, early spring trainings in Nordichallen and Bergsåker the new coach of the year after bröderna Åslin allowed to retire. Andreas Lundberg from Indal has assumed the task of leading the first team this year. Peter Lind – also from Indal, Agne Frisk and Bengt Sjödin will assist Andreas.

.
.
.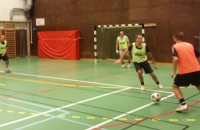 .
A friendly match has been played in the NCC hall in Timra and the 12-13 March waits Healthy Cup Nordichallen. Some acquisitions have also been made and some old Holm MVP has found a home again as Johan Rudin, Nils Backlund and Simon Brundin. In addition, some non-local acquisitions also come. An exciting season awaits in other words, as usual at home at Holm Vallen.