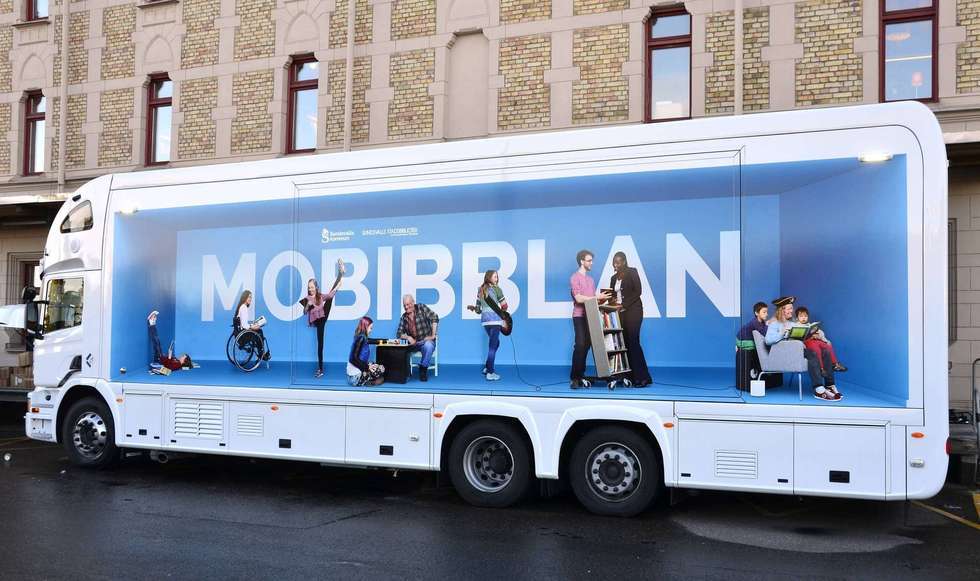 The new modern bottling of mobile library comes to several villages in Holm in August, initially on 24/2. During the winter break, they arrange even a clown visits for all children in the district. "Mobibblan" – mobile library – is the new concept of mobile library serving municipal districts at regular intervals. For Holm will in the spring of the following dates; 24/2, 30/3, 27/4, 25/5.
When will the bus to your village? Set times in Holm find on holmbygden.se/bokbussen.
Read more and watch the film about the new mobile library here
24/10 -15 Sundsvall's Newspaper: Mobile library replaces the old bookmobile
Mobibblans Facebook Page: facebook.com/Sundsvallsbokbuss
Clown Visit in Anundgård during winter break 8/3 for all children in Holm!
During the winter break on Tuesday 8/3 arranging mobile library activities also a visit of the clown Daff-Daff on the parish house in Anundgård. At the same time the outside of the mobile library. The time 10:00 appears Clown Daff-Daff and then stands Mobibblan remain until the clock 16:00 loaded with books and other things for both adults and children. They will load up with extra books in different languages ​​for all new Anundgårdsbor!
Musikquiz i Gimåfors 10/3
Thursday 10/3 arranges Mobibblan also a Music Quiz with Annika Winhagen and coffee with book talk at the community center in Gimåfors.