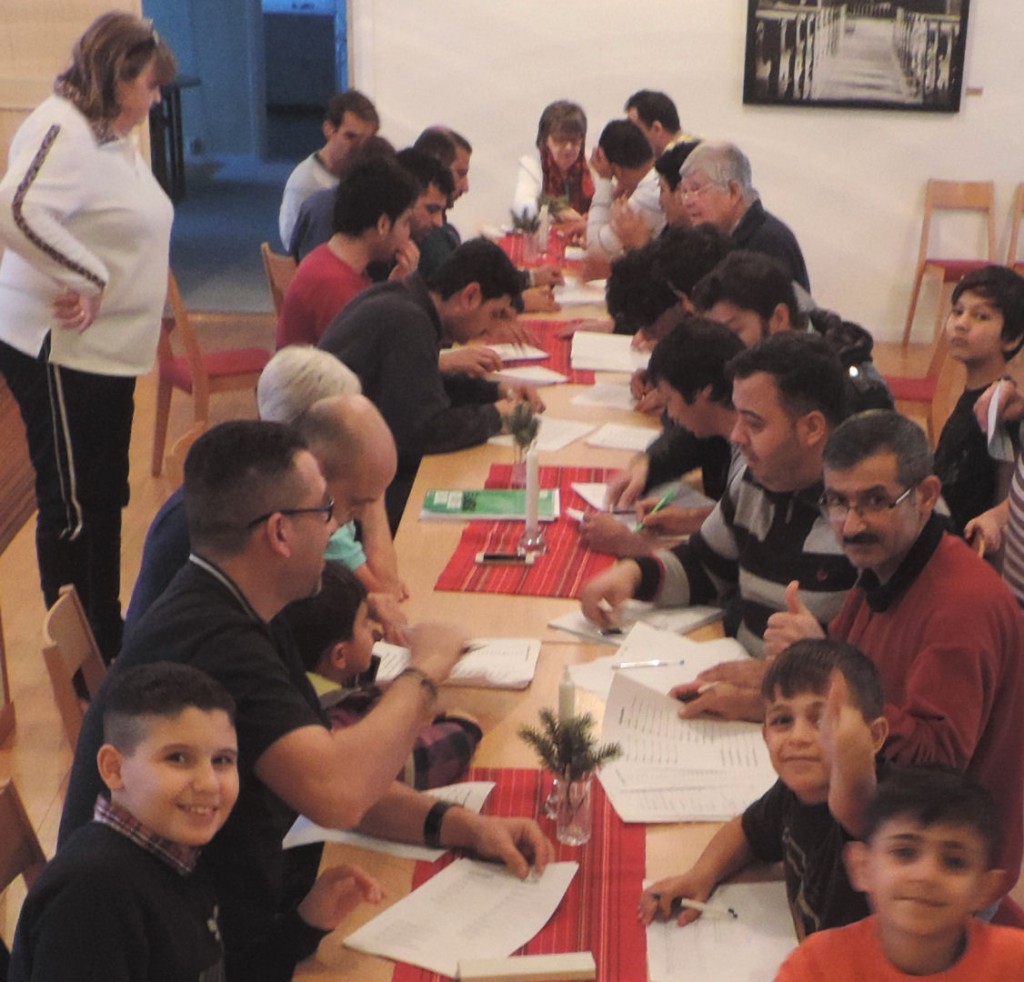 Now the nonprofit Swedish for the new arrivals in Holm started. The sessions are on Wed- and Fridays, two lesson hours each day for both women and men. alphabet, count, days, months, clock, etc. have been reviewed.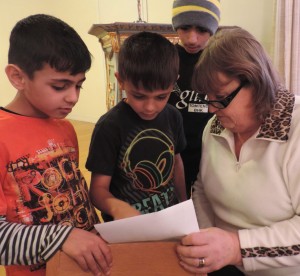 Write Training and conversation exercises in Swedish language has been important. The new arrivals came from Syria, Iran, and Egypt. Everyone seems keen to learn and are very grateful.
"The teachers" range from amateurs to professionals retired from teaching and would like someone to come and help or just watch are all welcome.