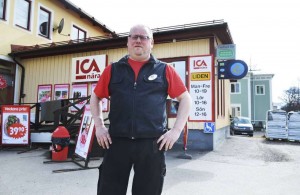 "A sad for the community", such is the one without the comments on Facebook to ICA spool notice of sale the other day. today writes Sundsvall's Newspaper if the store which now is for sale. And as if that were not enough, the gas station, while also looking for sale.
ICA disappear
I 13 year Per Norlander pushed ICA Close in Liden, but now he has decided to try something new. He also notes that the competition is tough today against the major retailers in Sundsvall. ICA has also announced that it will not sign contracts with any new owner. Thus, they will remain, as long as the Per fighting on. Per holds, however, currently checks for a new chain that wants to take over with any contractor and hope it can be completed in the fall.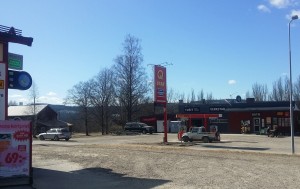 Macken while for Sale –
"an alarm clock – more to support local".
As if that were not enough,, it is now the gas station on the road for sale for some time. ST interviews Frédéric Krewski just as he is about to fill up at the gas station, and he hopes that this can be a wake-up call for more people to choose the local alternatives.
Thanks from HBU!
There is no doubt that the store in the village meant a lot to Liden district through the years. So also for us "Holm", especially since the store in Holm closed in November 2011. Holm Appliance Development, HBU, want to thank Per Norlander and his staff for their efforts so far and hope that everything goes well as long as they continue, and that they will find a new equally committed entrepreneurs who want to take over. Likewise, of course Liden Macken.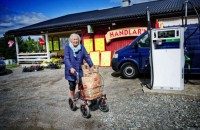 .
also read
23/4 -12 St.nu: Wanted: A trader at Holm
22/6 -11 ST.nu: The shop preserves the village

.
Read the ICA Liden own message below. Click on the speech bubble to read comments.