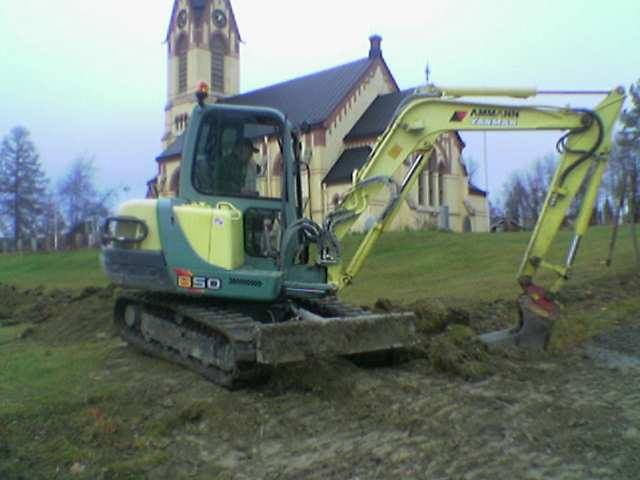 Jan Winroth at the controls 2005 when the excavated fiber by Anundgård. Now the whole Holm linked up.
After intense efforts over the past years could other day the Board of Holm Fiber Economic Association finally notify the County Administrative Board and the Board's decision: Granted to build fiber networks in Holm!
Holm Fiber will build the fiber network with ServaNet. In the current situation is no clear details. A start-up meeting with ServaNet in early 2017 will clarify the work to be done and the information to be splaughs.
Start-up meeting in Jan / Feb where members decide if it will be of
Very soon after the start-up meeting, they will call a membership meeting to present the scope, what connection fee is and what it looks like a vote because we really going to build fiber-optic network. It is the members and not the Board of Directors that takes the final decision. The meeting will take place sometime in January / February 2017.
Much cheaper if you are now!
The Board emphasizes the importance of warm talk to as many people as possible join. It will most likely be able to join later, but not at the price that will be with the contribution now given us. It is not possible with today's rules to get a refund later to join.
Board of Directors, Stefan Edin headed, thank all members who faithfully waited and have not given up. Now the work can start after long wait. Now Holm district into the future!