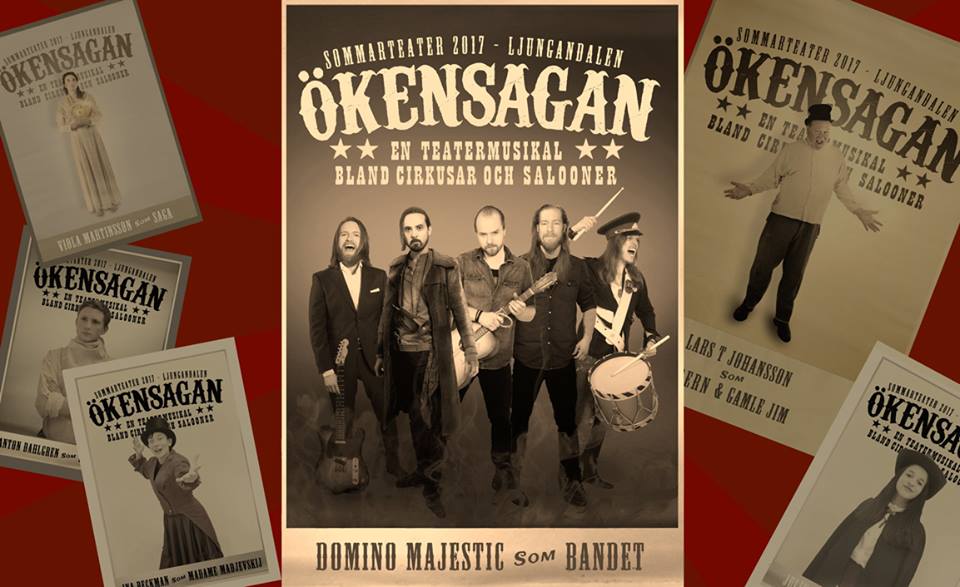 In the days and until the 14 July unfolds theater set Desert Ringer the People's House in Erikslund and Andreas Sahlin from Train Mountain stands for music with his band. Many are the Holmbor who lodges, Sandnäset or other festive occasions have taken note of the musical talents of the little village Mountain Drive produced. Both the old man Orjan "Room" Sahlin, and son Andreas, rarely left the event in areas without a complacent audience. Today, Andreas current with the band Domino Majestic in a summer.
Andreas nearest squire Thomas Melin from Indal also plays in the band and has also written the script for the set Desert Lord, which is a musical theater of set Kabaré. Together they represent a history of emigration to the United States from the 1800s depicted with humor, heating and music. Daily News today experiences that might be shared even by today's emigrants, that instead of going away, comes to Sweden.
On stage plays no less than 35 people, except functionaries. Today, the notion of stock, but there are still days left to book for those who would like to to experience the spectacle. Read more and book tickets here!
The band Domino Majestic can be found at Spotify, Youtube or Facebook.
also read
3/7 ST: An emigrant saga with lots of music – Summer with set Kabaré
26/6 ST: Emigrant Saga repeated in Ånge – with lots of music