Match of the Day Live! Make sure you have the best quality of the gear on the bottom right. In case of any technical problems, try instead HSK's channel holmssk.se/youtube.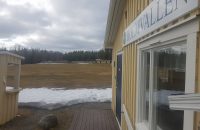 Tonight 20:00 play Holms SK seriepremiär "home" on Balderhovs IP turf against Viskans IF. Holmbygden.se live broadcast match. The match is essentially a home game would of course have been recorded at the prestigious Holm Vallen, but the plan has just been thawed a few days ago and has not yet dried clear.
Welcome to view the premiere of Balder instead, where Holm Sportklubb stands for coffee sales with freshly baked cinnamon buns and coffee. for long-distance- and foreign fans can today's match also see here on holmbygden.se.
Tonight's stream ("embedded" above): https://www.youtube.com/watch?v=B5C_STn5jTk&feature=youtu.be
HSK:by Youtube-Channel: holmssk.se/youtube

READ MORE: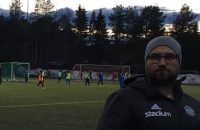 Holms SK
180503: Nerves on edge ahead of tonight seriepremiär…
Lokalfotbollen: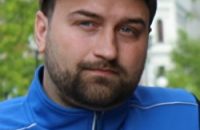 .
180503: Local football tipping Holms SK Series Champions.

171219,20: Thinking Holm make themselves series favorites?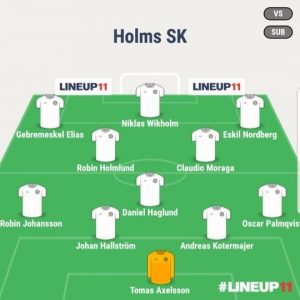 Lineup:
30.Thomas Axelsson 3.Oscar Palmquist 7.Andreas Kotermajer 5.Johan Hallström 19.Robin Johansson 17.Daniel Haglund 21.Claudio 16.Robin Holmlund 11.Gebremeskel Elias 9.Eskil Nordberg 10.Niklas Wikholm
substitutes: 2.Kristian Karlsson, 4.Thomas Eriksson, 20. Marcus Smedman, Pontus Serrander, 13.Patrik Sundström, 8. Andreas Nilsson, 12.Micke Johansson,
18.Daniel Selin
Lineup, match announcements and results, the text in each match, free here!