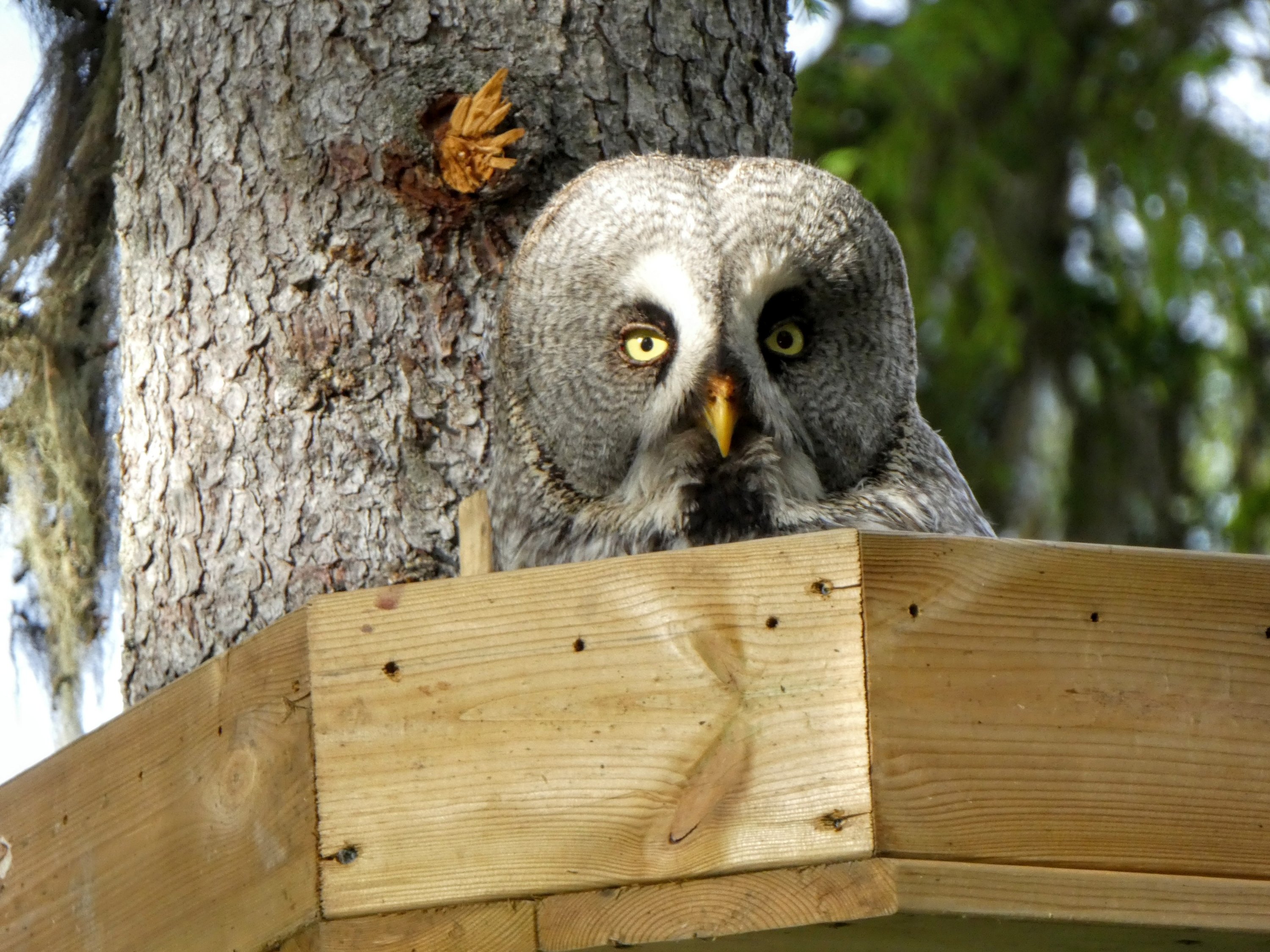 Owl at Navarn. Photo: Peter Berglund.
So far, ravens and bullfinches "noise pollution" in the surroundings of Holmsjön and Navarn, plus some wimps who started their territorial songs. But from the middle of March, ruling on entry, migratory birds, those who put sound to man our- and summer experiences. I (Peter Berglund, Navarn) Titti Olsson, Östbyn, are among the inventory of bird several times per year to science: winter birds, wetland, nattfågel, standardrutter.
(Do you want to submit a report from / on Holm district, like this as Titti Olsson and Peter Berglund made, you are welcome! Read more here on New Proposal.)
Here is a small report 2018: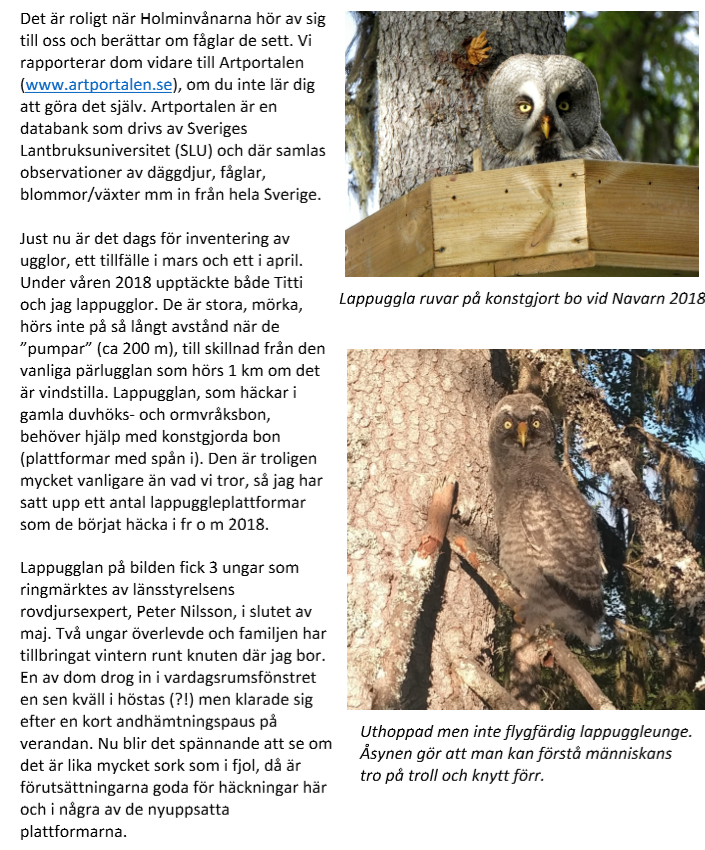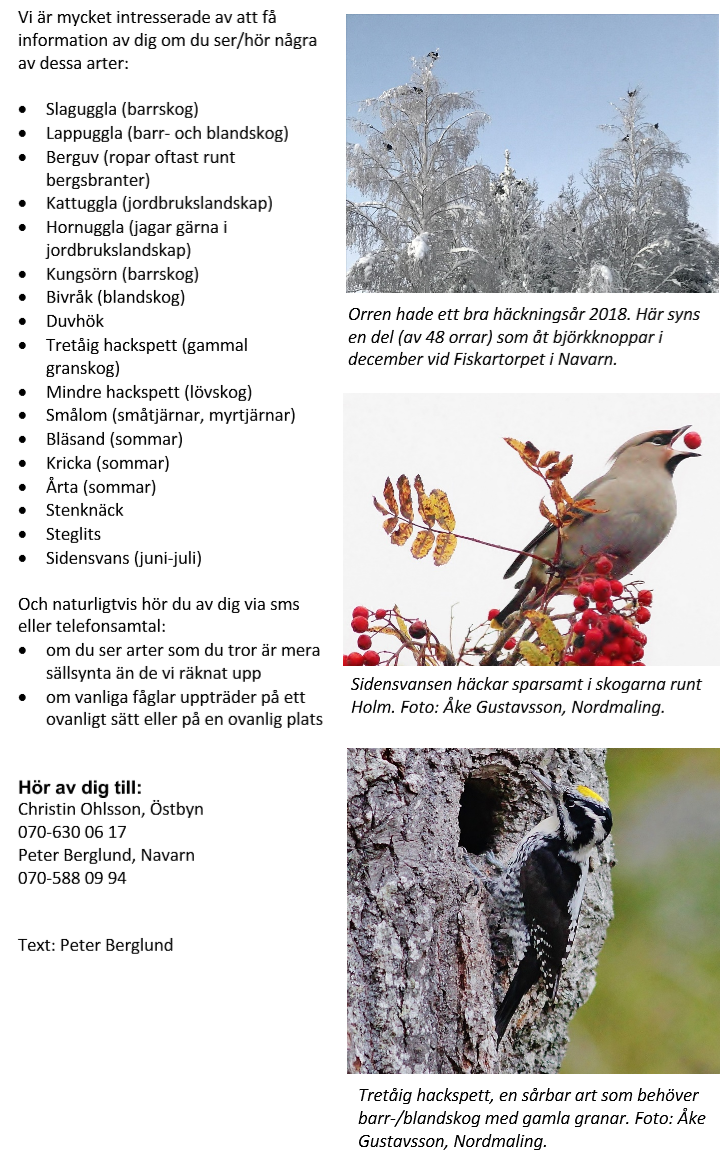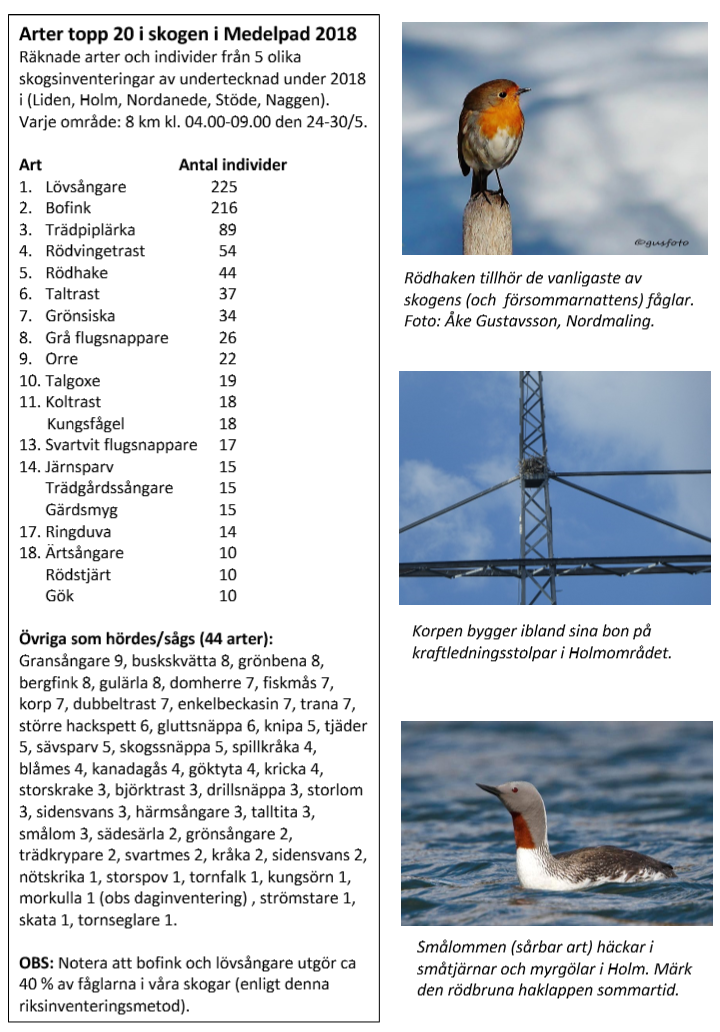 Read previous articles on birding on Holmbygden.se
14/11 -15: Fåglar och andra djur i Holm?
6/5 -17: Now wake Holm Nature!
See larger versions of the photos in the gallery below: