on Tuesday, 10 March at. 17:00 is the tobogganing, grilled sausages and coffee in "Allbergsbacken". Large and small are welcome to come and go sledding or just hang out! We keep a sledge distance and refrain from attending the slightest cold- or covid symptoms!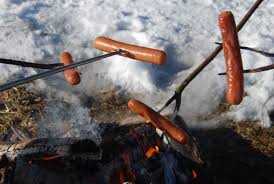 HBU offers hot dogs and juice / coffee! Hold up the road or take a walk to the fire. Welcome!
Contact point for questions
Niklas 0730-332944/info@holmbygden.se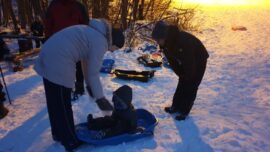 PS. Did you know that HBU stands for electric lighting in Allbergsbacken and will keep the slopes running for the children in the district? This is thanks to your membership, you can solve this! is it like regular tobogganing
See directions and learn more about Allbergsbacken or watch earlier images from Allbergsdagen.