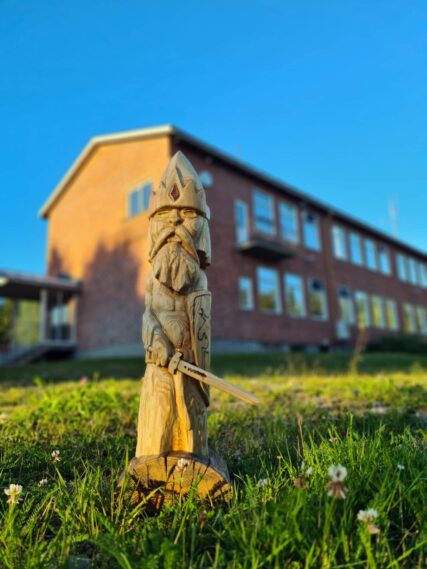 Today, the first Kubb tournament starts at 11 at Anundgård's school, just come and play or watch! Organizers are Holmbygdens Utveckling with Emmah Nordström and Elin Sahlin at the helm and this magnificent award trophy above is made by Jens Gullman in Holm.
Listen to Emmah Nordström being interviewed on Sveriges Radio about today's tournament:
(The interview is also available here 2h and 42 minutes into the clip on Sveriges Radio's website this.)
You can find more information and about the event rules here on our website facebook-event.